Food for People Program (FFP)
Since The Prem Rawat Foundation (TPRF) opened its first Food for People facility in 2006, the signature program has provided clean water and more than 5.6 million healthy meals to children and elderly adults in poverty-stricken areas of India, Ghana, and Nepal. Health has improved, school enrollment and achievement have skyrocketed, crime has dropped, and local economies have started to bloom.
"Without the support of Food for People, I would have dropped out of school. This program brought everyone to school."
—Kenneth Odjamgba, student in Otinibi, Ghana
News About Food for People:
Food for People has just expanded with a food delivery service to two schools in India, feeding 155 more children nutritious daily meals.
A Prem Rawat Foundation grant is feeding the homeless and providing them work in Brazil.
The Prem Rawat Foundation (TPRF) has expanded an initiative to feed vulnerable and disabled children in Durban, South Africa.
Bantoli, Jharkhand, India
In the Spring of 2003, Prem Rawat arrived by helicopter to speak to a large crowd gathered for an outdoor event near the village of Bantoli in Jharkhand, one of India's poorest states. When he landed, Prem was greeted by a number of curious children. Although the children appeared underfed and destitute, their cheerfulness and spirit touched him deeply.
As he inquired about their situation, he learned that some were so destitute that they resorted to scavenging food scraps from rat's nests.  These local children had twice the mortality rate of those in the rest of India. Often, there was so little clean water or food available that the adults became sick and couldn't work. No work meant no food. It was a setup for a cycle of poverty with no end.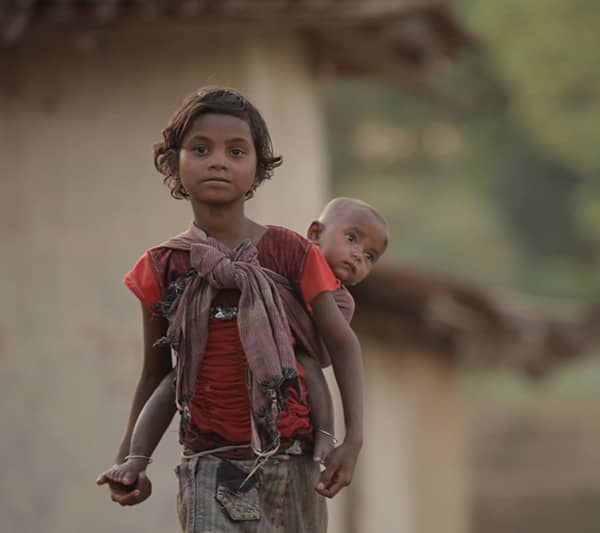 The children's plight fueled Prem Rawat's desire to help.
His vision was simple:
Provide clean water and daily nutritious, hot meals in the local cuisine for children & infirm adults
Include hygiene education to help stem the spread of disease
Hire local villagers to help run the facility
Grow and/or purchase food locally to support the economy
Provide education in more productive agricultural methods
Consult community leaders in design of program
Adjust the program to changing needs
In 2006 the first program implementing this vision opened in Bantoli, India. Prem Rawat hoped that this consistent, daily nourishment could be a "leg up" that would allow the community to rebuild. He called his model program Food For People (FFP).
Since that time, two other facilities have opened, one in Nepal and one in Ghana. Improvements that were never imagined are happening in those communities.
In 2009 in partnership with Premsagar Foundation Nepal, a second FFP facility opened in the village of Tasarpu, high in the rugged mountains near Katmandu. In this steep area, subsistence farming rarely provides enough food for nine months. Historically, families had to migrate to find work in order to survive. The local school offered grades kindergarten through seven. After that, most children opted to work with their parents.
After each of the first three years of FFP operation, the local school added another year of schooling to accommodate increased demand. Enrollment and attendance  increased dramatically once students had healthy daily meals.
As tenth graders began to take the national School Leaving Exam, required for enrolling in secondary school, their passing scores exceeded the national average. The Social Welfare Council (SWC), a government body that regulates nonprofit organizations in Nepal, recognized Food for People as an "innovative intervention" and an "exemplary model" in literacy programs.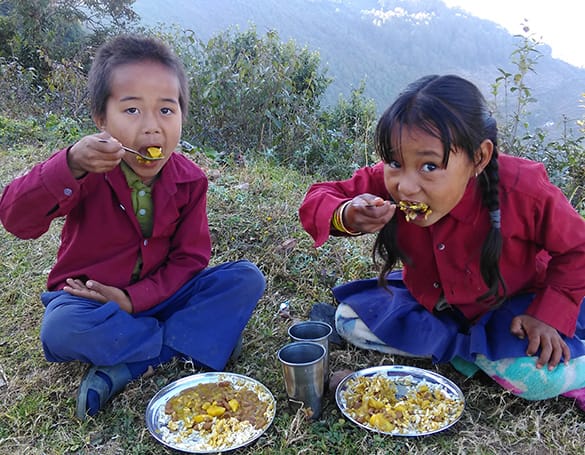 Children no longer need to work all day for food or leave school hungry in the middle of the school day.
The SWC also said, "Not only has the quality of education improved, but standards of hygiene have risen both at school and in the home. The physical infrastructure, funded by TPRF, has mobilized local skills and labor, and this, along with the regular purchase of vegetables at market prices, has made a significant contribution to the local economy. Parents have gained new agricultural skills, and, with their children attending school, have more time to engage in income-generating activities."
In 2015, TPRF and its partners used the FFP facility as an emergency response center to aid people who were devastated by intense earthquakes, distributing more than $200,000 in crucial supplies throughout the region. 
The natural disaster led to requests from local leaders to expand FFP to serve thousands of children who weren't within walking distance of the existing facility.  To meet their needs, meals encased in hygienic steel containers that keep the food hot, are now delivered by couriers to six other schools throughout the region. By the end of 2019 an average of 23,000 meals were being provided every month—over 276,000 per year.
In response to requests from local leaders, TPRF is now also complementing these efforts by funding new computer labs and associated trainings in each of these schools to help prepare students to succeed in the digital world.
Want to help?
Donate now to provide nutritious food, clean water, and educational opportunities to disadvantaged children and elderly adults. Guidestar and Charity Navigator give TPRF their highest rankings for transparency, fiscal responsibility, results, and management.


Otinibi, Greater Accra, Ghana
In 2012, TPRF opened a new FFP facility in the village of Otinibi, on the outskirts of Accra, the capital of Ghana. Otinibi was chosen partly because of the hardship of its 1,500 residents. Most are farmers by trade, but due to poor soil conditions and unpredictable weather patterns, there is rarely enough food grown to sell. The strongest residents often work for food by breaking up rocks for road building.
The FFP facility is located near  two Otinibi schools, on land donated by Chief Nii Adjei Kweidzamansah III.  This facility, in partnership with the local Prembaf Ghana Foundation, serves an average of almost 13,000 meals per month, including meals delivered to the homes of up to fifty disabled or elderly adults in the community.  Students from two local schools come for daily meals. The Otinibi Basic school has doubled enrollment, recently reaching its capacity. As a result of strength and good health derived from the nutritious meals, students have begun to compete on a national level in sports like soccer (football) and volleyball for the first time.
As in Bantoli and Tasarpu, school enrollment is on the rise, and teachers report increased attention from their students.
"This FFP project has saved people from poor homes. Now the children can focus on learning and have become active. The project has helped many children to attend school, but it has also helped some old folks to survive," says local parent Kate Nagetey.
In 2019, all the ninth graders passed the national exam that approves them for continuing their secondary education, and one student who attended the first session of FFP  credits it with empowering him to become the first student from Otinibi Basic to ever enroll in a university .
By now, the children have become accustomed to the routine of washing their hands, lining up for their plates of food, and then returning their dishes to be washed. Joseph Nartey, a ten-year-old boy in Class Five, comments, "Before the FFP feeding program, I was afraid as each school day approached because sometimes there was no money to take to school to buy food during break time. Now, I am not afraid of school days because  FFP always gives us good food."
Teachers, parents, and leaders have also expressed deep appreciation for the program. The Honorable Abubakar Saddique Boniface, Minister for lnner City Development and Member of Parliament for the Greater Accra Region, gave it glowing marks after an inspection. "I think this is one of the best facilities I've seen so far. It's well organized, the children are well disciplined, and the way they come in for their food is so impressive. And I can see that the kids are well satisfied. I believe this is something future schools should emulate."