About The Prem Rawat Foundation
See how TPRF initiatives advance dignity, peace, and prosperity and show your support. 
The Prem Rawat Foundation (TPRF) advances dignity, peace, and prosperity by addressing the fundamental human needs of food, water, and peace. Watch the videos and read below to learn more.
The Peace Education Program is an empowering series of workshops that help people discover their own inner strength and personal peace. Food for People offers an innovative approach to helping people emerge from the cycle of poverty. TPRF also provides essential humanitarian aid to those in crisis. 
Peace Education Program
The Peace Education Program is an innovative series of video-based workshops that help people discover their own inner strength and personal peace. The program gives participants the opportunity to focus and reflect on their own humanity, and their inner resources such as choice, hope, and dignity. Rather than describing or defining personal peace, the program empowers individuals to reach their own understanding. Everyone can benefit, and the program has proven effective in a variety of settings including schools, wellbeing centers, correctional facilities, and many more. TPRF provides access to the workshop materials to organizations and volunteers free of charge, making the course readily available to diverse populations in more than 70 countries and in over 30 languages. Learn more.
Food for People Program
The Food for People (FFP) program takes an innovative approach to helping people emerge from poverty by providing nutritious meals, clean water, and educational opportunities to disadvantaged communities in India, Nepal, and Ghana. Since TPRF opened its first FFP facility in 2006, more than 5.6 million healthy meals have been served to children and elderly adults. Responding to local needs as they evolve, the program also includes hygiene education, agricultural trainings, computer instruction, water infrastructure projects, and other initiatives. As a result, health has improved, school enrollment and achievement have skyrocketed, crime has dropped, and local economies have started to bloom. Learn more.
Humanitarian Aid
TPRF provides essential food, water, medical care, and other aid to help people recover from emergencies. Since its inception in 2001, TPRF has awarded hundreds of grants to partner organizations in 40 countries, providing millions of dollars for diverse humanitarian initiatives, from disaster relief and water infrastructure to computer labs for students. TPRF takes care to partner with other charitable organizations that deliver aid directly, efficiently, and effectively with respect for the dignity of recipients and their culture. TPRF has also sponsored free annual medical clinics throughout India for 16 years, bringing modern eye care to hundreds of thousands of marginalized people. Learn more.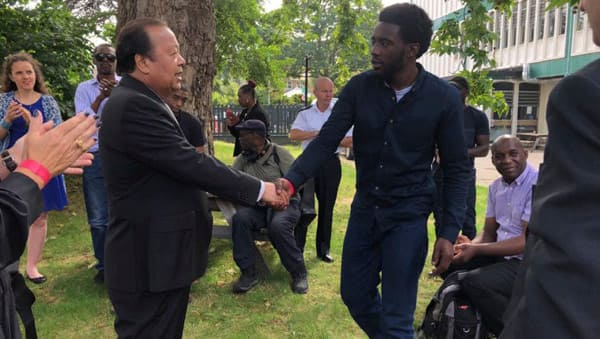 "Peace needs to be in everyone's life. It is not the world that needs peace; it is people. When people in the world are at peace within themselves, the world too will be at peace."
— Prem Rawat, Founder, The Prem Rawat Foundation
Learn more about Prem Rawat and why he started The Prem Rawat Foundation.
The Prem Rawat Foundation is a 501(c)(3) tax-exempt nonprofit organization created in 2001.
Based in the U.S., TPRF initiatives are funded by the generosity of donors from over 50 countries. Guidestar and Charity Navigator give TPRF their highest rankings for transparency, financial accountability and leadership. See detailed annual reports and independent financial audits below.


Board of Directors & Management Team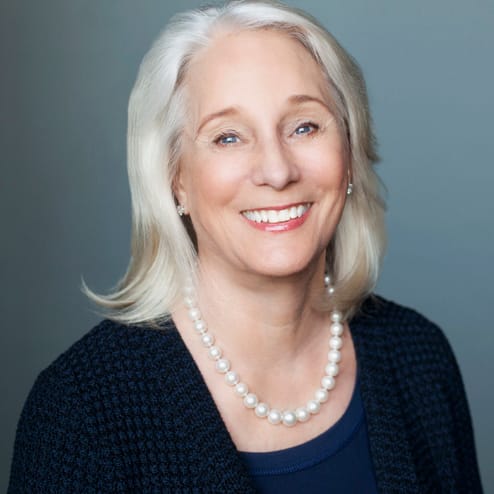 Linda Pascotto, Chair
Linda graduated from the University of Denver with degrees in Political Science and International Relations. Since then, she has been a lifelong philanthropist, supporting directly many charitable organizations that promote specific cultural, social, and educational work. In addition to TPRF, they include Classical Tahoe, Sierra Nevada University, Tahoe Fund, Nevada Museum of Art, and the Los Angeles Opera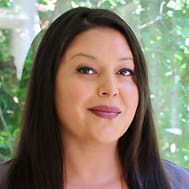 Daya Rawat, President
Daya is Prem Rawat's third child. Throughout the years, she's had the opportunity to travel extensively with her father, and as a result, has developed an understanding of diverse cultures as well as the common needs of all people to be able to live with dignity, in peace, and prosperity. Daya is committed to developing a strong management team and expanding the Foundation's signature programs.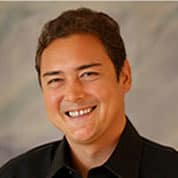 Amar Rawat, Vice President
Amar is Prem Rawat's fourth child. Following his long-term interest in aviation, Amar received his helicopter pilot's license at the age of twenty and has attained additional type ratings. He has been Vice President of TPRF since 2013.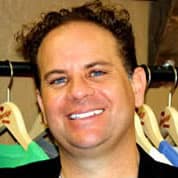 Matt Altman, Secretary 
Matt graduated from the University of Arizona with a Bachelor's Degree in Accounting and Business. He is co-founder and CEO of Sportiqe, a lifestyle clothing company with a niche of providing fashion apparel for the fan. Matt has a lifelong passion for helping people—supporting them in realizing their dreams and reaching their best version of self.
Bruce Keenan, Treasurer 
Bruce co-founded Prosys Information Systems in 1997 and served as its CEO from 1997 through July 2008. Bruce currently serves as president of Himalayan Children's Charities, a charity dedicated to the education and support of Nepalese orphans and abandoned children. In 2006, he founded The Keenan Foundation, dedicated to the care and education of children throughout the world and to the advance of medical alternatives.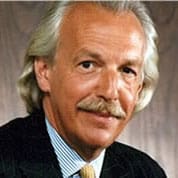 Stephen Sordoni, Director 
Stephen was educated at Canterbury School in New England. At age 17 he joined the US Navy, serving on submarines, and received an award for hazardous duty under the Arctic ice cap. Stephen is currently a principal and director of Sordoni Construction Co., which celebrated its 100th Anniversary in 2010. He has served on the board and in executive capacities at United Way of America and the Nature Conservancy, Pennsylvania Chapter.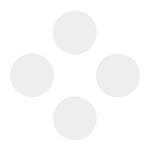 Management Team
(alphabetical by last name)
Willow Baker, Program Director for Peace Education Program
Jake Frankel, Communications Director
Smita Kalarn, Program Director for Food for People Program
Marci Klein, Development Director
Steve Kowarsky, Social Media Manager
Marcia Leitner, Executive Director
Rain Rucker, Media & Productions Manager