Due to the generous help of over 1,000 donors from 50 countries across the world, The Prem Rawat Foundation (TPRF) is able to continue expanding valuable assistance to victims of the devastating April 25 earthquake in Nepal.
Working with its long-term partner on the ground, Premsagar Foundation Nepal, TPRF is distributing tents, stoves, cooking utensils, rice, spices, blankets, flashlights, and other important supplies to hundreds of villagers in the Tasarpu area, which is the home of the Food for People (FFP) facility. After discussions with local leaders about the greatest needs, TPRF also began distributing galvanized iron sheets to help villagers construct temporary housing. Reports indicate that 164 houses were completely destroyed in the rural community that neighbors the FFP facility.
Unharmed in the quake, the FFP facility's doors remain open to any local residents in need, providing shelter, nutritious meals and purified water.
TPRF is continuing to assess needs and raise funds to address them. As of May 4, TPRF donors contributed more than $140,000 for the relief effort. To contribute, use this special donation form.
The photos below were taken at the FFP facility and surrounding area in recent days as food, water, and supplies were distributed to people in desperate need.
Supplies are being organized before distribution: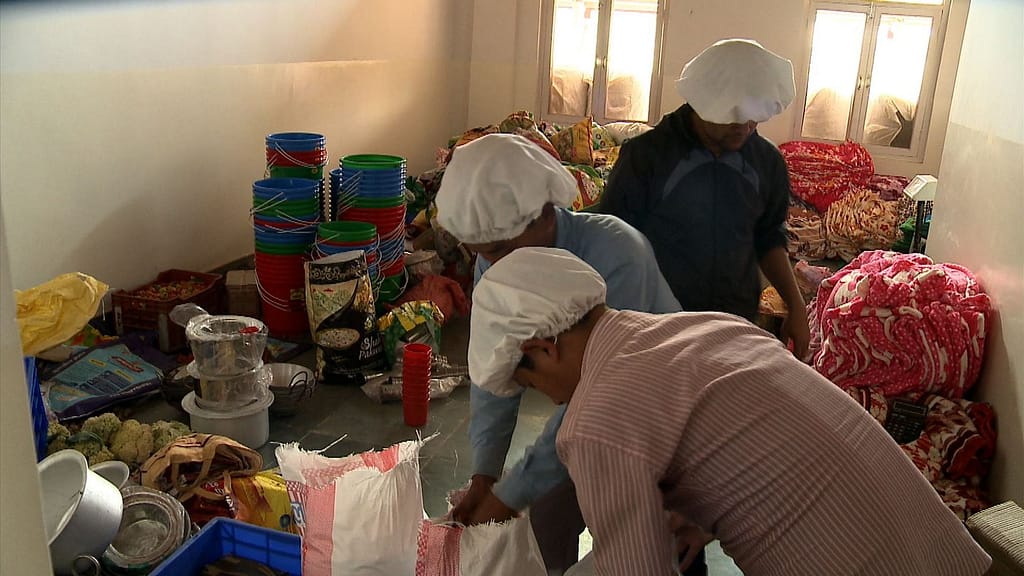 Supplies are being distributed just outside the FFP facility: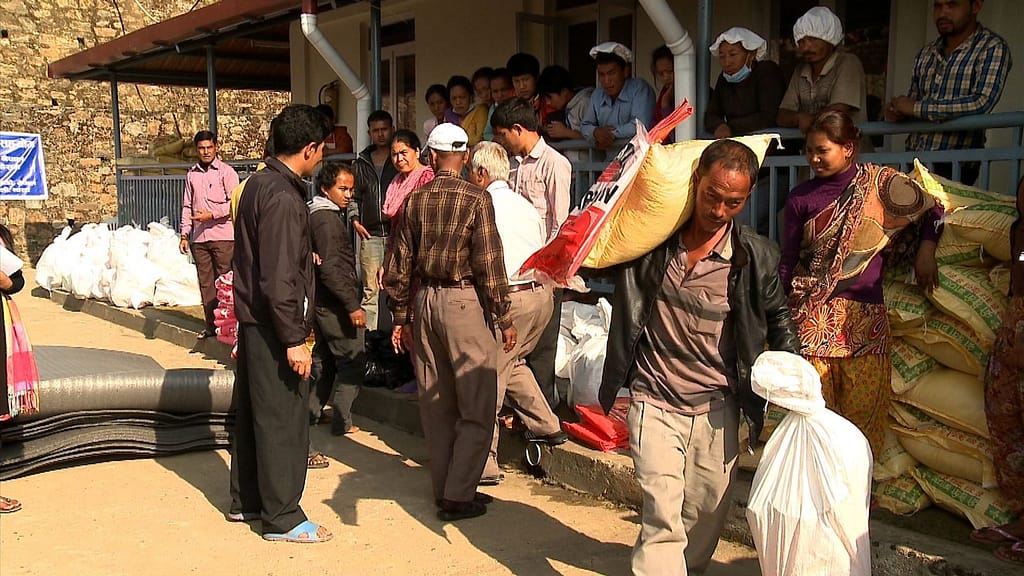 Residents are carrying the supplies along the area's mountainous roads and trails back to their villages: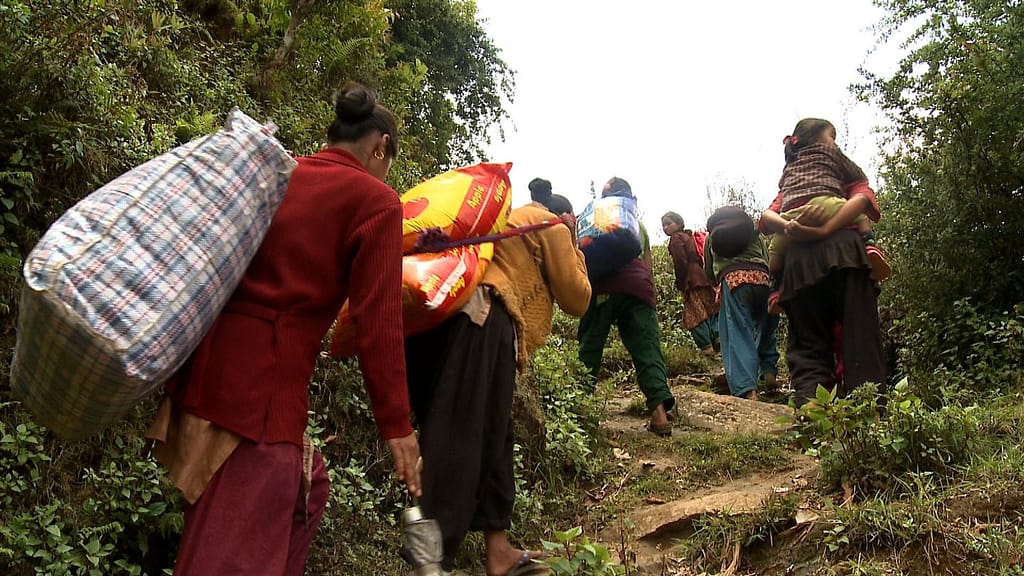 Local children are coming to the FFP facility to eat: