The Prem Rawat Foundation (TPRF) is set to launch its first multistate television broadcast program in March, sharing its founder's message of peace with viewers in five major cities across the U.S.
The initiative builds off of success at a station in Phoenix, Arizona, where a winter pilot program set viewership records in the twelfth biggest television market in the country. Produced by TPRF, the 10-week television series featured footage of Prem Rawat's international talks about personal peace. The program aired across most of the state every Saturday morning at 11:30 on KTVK, a popular channel, which also broadcasts local news and shows such as Jeopardy.
The highest viewership rating the station had seen in the previous five years during that time slot had been 2.5. In comparison, the TPRF broadcast reached a ratings peak of 11. That translates to an audience of about 36,000 individual people.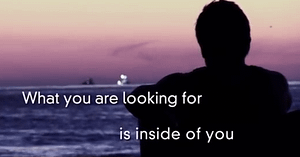 "We've always asked the question: how best can we help promote Prem Rawat's message? There was a good strategy to put his message on TV in an impactful way," says Matt Altman, a volunteer who initiated the television series and who serves as secretary of the foundation's board of directors. "I know there were some people who called TPRF thanking us for the content that was put on." He adds that officials at the station not only liked the content but were "very surprised and impressed with the ratings."
In fact, the shows proved so popular that, with a little outreach from Altman and others, the broadcast quickly attracted commercial sponsorship that helped offset programming costs. "I didn't expect to have sponsors this quick," says Altman. "The whole thought process around TV was to build an audience and a sustainable model that can be replicated in other markets."
TPRF will continue its TV strategy as it begins to air the television series in San Francisco, Seattle, Miami, and Austin. In each market, the program will be broadcast by similarly popular stations at good times of day for viewership, which will be measured.
Although TPRF is funding the initial launch, the idea is that the growing audience will attract interest from national sponsors to significantly help offset programing costs.
"My hope is to build a sustainable model that allows Prem Rawat's message of peace to be consistently on air," says Altman. "For more and more people to understand that peace is possible and it begins with each one of us."
Upcoming broadcast start dates:
March 14, Seattle, KSTW, 12:00 p.m.
March 21, Miami, WBFS, 9:30 a.m.
March 28, San Francisco, KBCW, 1:00 p.m.
April 11, Austin, KNVA, 11:30 a.m.