Over the past couple of months, I've been incredibly moved by the outpouring of compassion you and other TPRF supporters around the world have shown for victims of natural disasters. In response to Hurricane Harvey striking Texas, monsoon floods battering Nepal, and Hurricane Maria hitting Puerto Rico, donors empowered TPRF with more than $95,000 to help people in these hard-hit areas recover.
TPRF provided an additional $60,000 from reserve funds allocated for emergency relief, bringing the total to more than $155,000. These funds are making a remarkable difference in people's lives:
In Texas TPRF worked with the Houston Food Bank to provide approximately 180,000 meals to the hungry.
In Nepal TPRF is working with long-term partner Premsagar Foundation Nepal to provide emergency food and other essentials to thousands of families.
In Puerto Rico TPRF is working with Americares to provide critical medical supplies and medicine to thousands of people.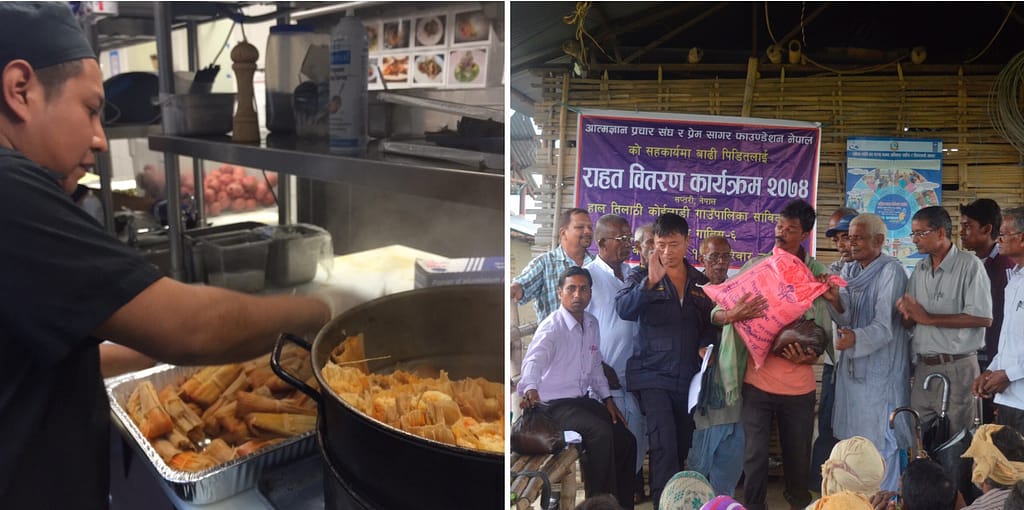 I'm proud to report that when disasters strike, the TPRF team gives careful consideration to how your donation can make the biggest impact on the most people in need. And all of our partner organizations are thoroughly vetted.
From the $7 we received from a contributor in India to the $10,000 we received from a contributor in the U.S., and for every penny in between, your support has touched my heart—thank you. It was a joy to read through the comments that were submitted with your donations, and I'd like to share a few of them with you:
Thanks for being there to help people in desperate need. 
I am thinking of all of you and hope this small donation will help. 
I am so appreciative that there is a way to send financial support that feels reliable and direct.
 As always, we appreciate your input, and you can find the latest news about TPRF initiatives and how you can get involved at tprf.org.
Even when the needs are great, we have the power to make a difference.
Warmest regards,
Linda Pascotto
TPRF Board Chair