The Prem Rawat Foundation (TPRF) is supporting the "Seeds of Hope" project in collaboration with former gang members to provide food, seeds, and gardens for sustainable nourishment in Ecuador. TPRF started this project with a $15,000 grant which has now been expanded to $40,000. Project Manager Paul Murtha created this video journal to show how the project is successfully helping people live with dignity during the COVID-19 pandemic and beyond. 
Read an edited version of the video narration by Paul Murtha:
The Seeds of Hope program, sponsored by The Prem Rawat Foundation (TPRF), is helping establish food security in communities hit hard by the COVID-19 pandemic in the Imbabura Province, Ecuador. It was born from a long-standing collaboration between the group Calle Paz y Respeto, former gang members from the Alpachaca neighborhood, and TPRF. Knowing that many vulnerable families are without food because they cannot leave their homes and cannot work, we began delivering emergency food baskets with members of Calle Paz y Respeto.
From there, the program evolved to promote a more sustainable solution through family gardens and seed banks.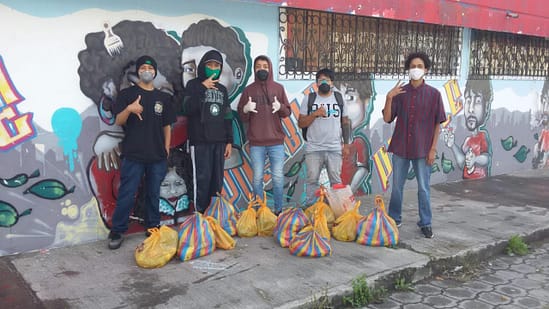 Since 2012, the former gang members of Calle Paz y Respeto have been inspired by Prem Rawat's peace education workshops.
They took his positive message to heart and rallied behind the idea that "Peace is Inevitable," establishing a peace agreement between groups of gang members.
They created a radio program and for 18 months, they broadcast their uplifting stories of transformation on Radio Publico Ecuador, and they presented anti-drug, anti-bullying programs in schools and events.
In 2018, TPRF invited Calle Paz y Respeto to create a rap video about their transformation for the U.N. International Day of Peace, which reached millions of people across the globe.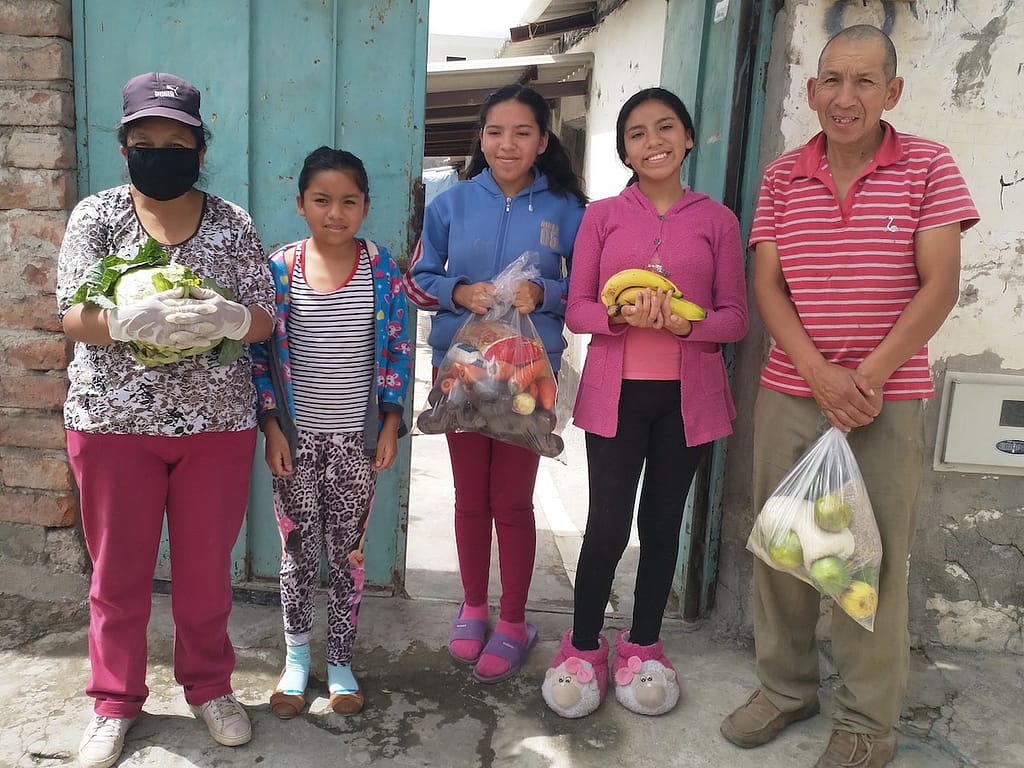 Four months ago, the Seeds of Hope program began delivering emergency food baskets in Alpachaca. Grupo Calle Paz know their neighborhood and which families are the most vulnerable. The beneficiaries are very grateful, and the experience for the young people of putting the message of peace into practice is exhilarating.
We recently traveled to Quito to deliver baskets to other groups of gang members vulnerable due to the conditions of the pandemic.
Soon we began to deliver in rural communities where families are affected, especially the elderly and the disabled.
Seeking to offer more sustainable food security, we began offering seeds and seedlings to families with space to plant. We included training in soil conservation, water and also nutritious and diverse food, an important aspect to strengthen against the virus.
The beneficiaries are eager to implement their gardens because they understand the importance of having healthy food at their homes. Many communities created community gardens, working collaboratively. Thus, the program inspired unity and the spirit of support among neighbors.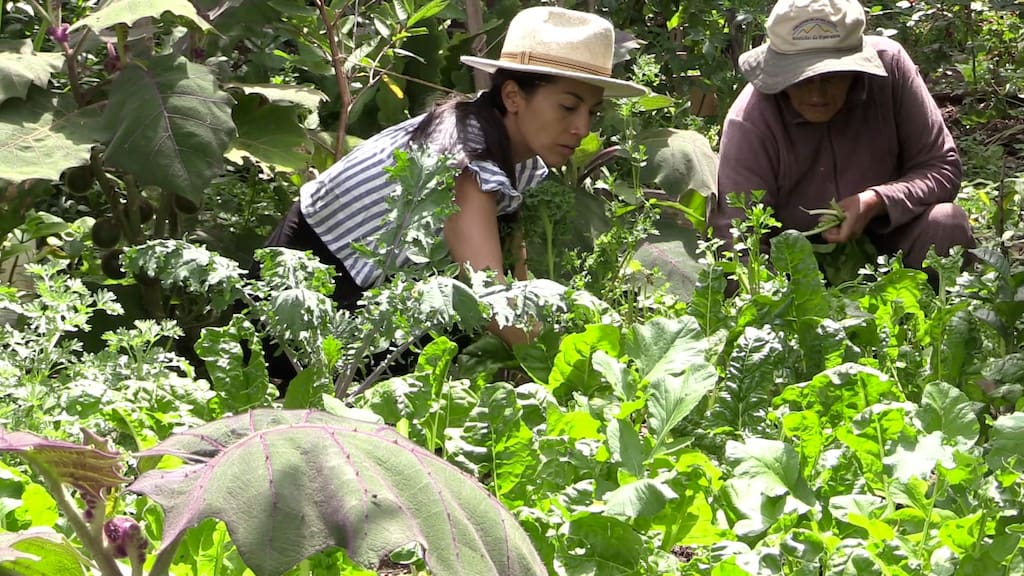 They participated in workshops on how to improve soils and to plant with agro-ecological methods. They harvested more varieties of food and saved money by not buying food, and were safer by not going to markets during the pandemic.
They recaptured recipes and eating traditions that have declined in these years of commercial food.
In gratitude, a community invited us to a ceremony celebrating the bounty of Pacha Mama — Mother Earth.
And members of Calle Paz y Respeto began promoting urban gardens in their neighborhood. Cristofer, a leader of the group, graduated as an agronomist and is in front of this effective initiative.
We recently started the Seed Bank phase with an inauguration of the project.
The seeds have walked alongside human beings for eons. They are living beings and carry the memory of the exquisite evolution of life, of the flowering of Mother Earth.
The only way to ensure food security is through native seeds, seeds that grow viable, potent seeds and true germplasm. A community that establishes its own seed bank will never be as dependent on outside foods because they have native seeds for nutritious food on hand.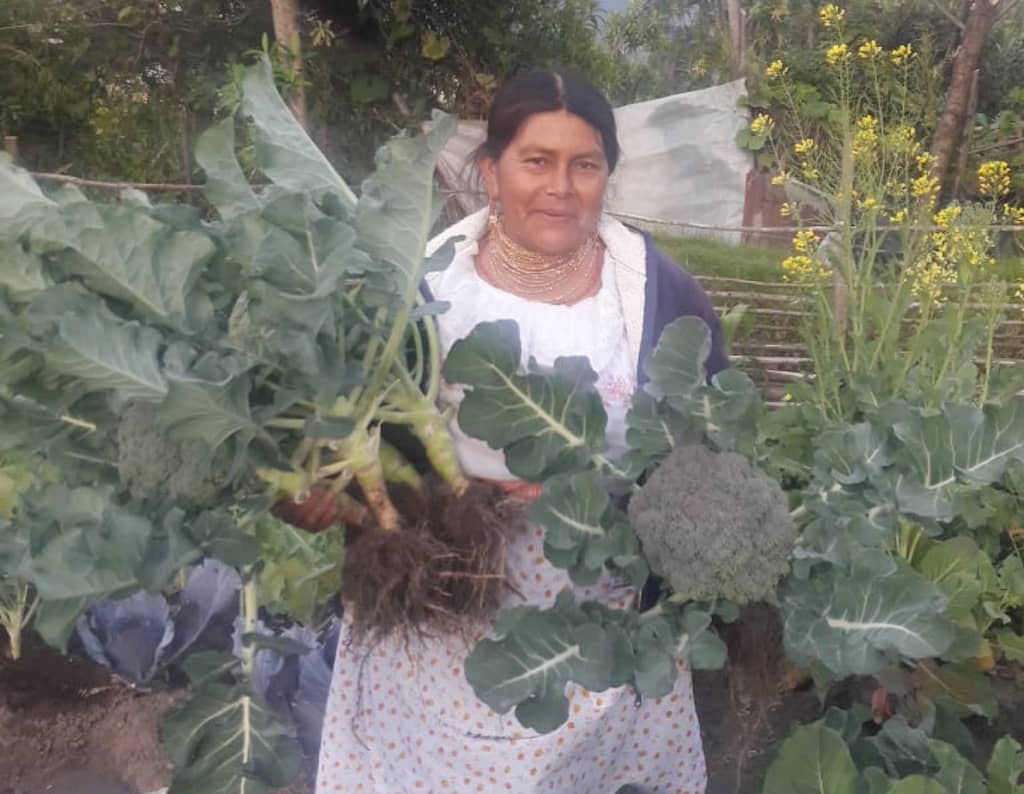 Likewise, the planting of native seeds promotes local biodiversity that supports insects, birds, animals, soil life, and the entire environment.
It also promotes medicinal plants and traditional varieties that provide us with many products necessary for daily life.
It was never difficult to convince beneficiaries of the importance of ensuring their food security, sovereignty, and to participate in training. Many have told me that never before has there been such an interest in returning to earth, to Pacha Mama, and to appreciate her magic again.
And of course, the garden and the seeds promote and facilitate well-being and hope. In this pandemic, the project has improved relationships between family members, neighbors, and communities. People enjoy the work with enthusiasm and inspiration.
Life is a wonder and in respecting and caring for creation, we also discover the wonder that is the human being. In practicing empathy towards all manifestations of life, we know more about ourselves.
The goal of creating and establishing a seed bank raises hope, consciousness, unity, health, independence, sovereignty, and dignity. It is an educational initiative that effectively addresses the crisis of biodiversity and nutritious food.
Thanks to The Prem Rawat Foundation for supporting this important and sustainable program.
Learn about all of The Prem Rawat Foundation's efforts to help people cope with the pandemic here.