Peace for People

TPRF works to advance Prem Rawat's message that peace is possible for each individual—that peace is both an inner resource and innate right. TPRF's Peace for People initiatives include international events with government, education, and business leaders to promote understanding of individual peace as the basis for world peace. TPRF also produces a variety of videos about personal peace that are viewed by millions of people across the world.
TPRF has also developed the Peace Education Program (PEP) to help people discover inner resources such as strength, choice, and hope as well as to explore the possibility of personal peace.
"Personal peace is very possible because it has nothing to do with struggles on the outside. It is time to rethink what it means to be alive. It is time to think about the gift we have been given. All the citizens of this earth need hope. Future generations need hope. Peace has become a hollow word that people say but don't mean because nobody knows how to go about it. The clue lies in knowing yourself, knowing who you are. Wherever you go you carry the well of peace with you. You have to know how to turn within. There is a beautiful possibility. This is what my message is."  — Prem Rawat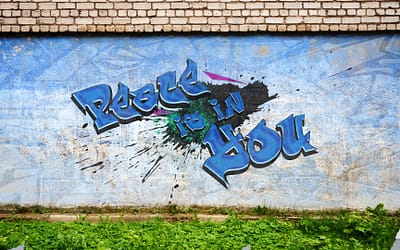 Celebrate the U.N. International Day of Peace by watching and sharing this new video and learning more about our initiatives to build a more peaceful world.
The newly released 2017 Annual Report details a year of exceptional achievement for The Prem Rawat Foundation (TPRF), which offers a variety of initiatives to help people across the world live with a strengthened sense of dignity, peace, and prosperity.
The Prem Rawat Foundation (TPRF) partnered with the Bloods of Ibarra, Ecuador to create a music video with a hopeful message for troubled youth around the world.