The Prem Rawat Foundation (TPRF) is giving more than $150,000 in grants to provide life-saving care to vulnerable groups around the world who are suffering from the COVID-19 pandemic.
After extensive research, TPRF is providing initial grants of $50,000 each to three nonprofit organizations that are in a strong position to help people in need. Doctors Without Borders / Médecins Sans Frontières (MSF) and International Medical Corps will use the funds to care for patients and provide crucial training and medical equipment to fragile communities across the globe. Cesvi will focus on assisting the elderly and handicapped who are suffering from the crisis in northern Italy.
The humanitarian aid is made possible by the generosity of donors in over 50 countries who support TPRF's mission of advancing dignity, peace and prosperity. TPRF supporters continue to donate toward the COVID-19 relief initiative, which will provide more funding for additional grants to help more people.
"Thanks to each of you who support TPRF and make this vital aid possible. Together, we are making a difference in the lives of people who need critical care," says Linda Pascotto, TPRF Board Chair.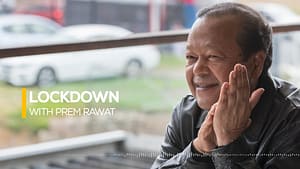 In addition to the humanitarian aid, TPRF Founder Prem Rawat is offering uplifting daily video messages to address the trying times caused by the pandemic. A renowned author and speaker, his new video series, "Lockdown," is available to watch for free in several languages at premrawat.com.
"Offer each other kindness and understanding. This is the time for empathy, clear thinking and courage," says Prem in one of the recent messages.
Since Prem Rawat founded TPRF in 2001, the nonprofit has awarded hundreds of grants to partner organizations in 40 countries, providing millions of dollars for diverse humanitarian initiatives, from disaster relief, medical care and water infrastructure to computer labs for students.
TPRF also helps people emerge from poverty through the Food for People program, and helps people discover personal peace through the Peace Education Program. Independent evaluators Guidestar and Charity Navigator give TPRF their highest rankings for transparency, fiscal responsibility, results and management.