The Prem Rawat Foundation empowers people to overcome their most intense challenges, from hunger and poverty to gang violence, drug addiction, and more. A new video highlights some of the ways the innovative charity successfully engaged in change throughout 2018.
Powered by supporters and volunteers in 84 countries, The Prem Rawat Foundation (TPRF) is dedicated to helping people around the globe live with dignity, peace, and prosperity. Throughout 2018, TPRF took innovative initiatives that empowered people to overcome their most intense challenges, from hunger and poverty to gang violence, drug addiction and more.
The Foundation's signature Peace Education Program (PEP) was embraced by individuals as well as large institutions, fueling a growth of nearly 50 percent.
"The whole premise of the Peace Education Program is to shed light on the fact that you are alive," says TPRF Founder Prem Rawat. "Every day that you are alive is full of the most incredible hope that there is."
PEP is empowering diverse groups of people to discover their inner strengths and choose better paths in life, including the formerly violent group of Bloods in Ibarra, Ecuador. The workshops inspired the youth to relinquish their weapons, and now they are spending their energy on community improvement projects.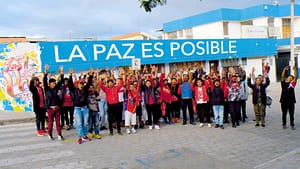 "I think that if we hadn't heard Prem Rawat's message, the worst would've happened. We would've continued killing each other, stealing," says Jefferson, one of the group's leaders.
In September, the Bloods of Ibarra released a music video on the UN International Day of Peace that celebrates how peace education inspired them to transform into a force for good in their community, which was shared on social media around the world, reaching more than 5.5 million viewers.
Youth violence and other crime is often rooted in drug abuse, with opioids emerging as the biggest threat. Peace education is becoming part of the solution, as rehabilitation providers discover that it helps addicts develop the inner strength they need to stay sober.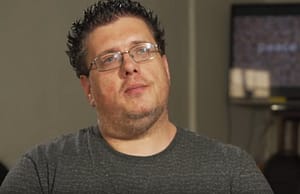 "I always thought before I listened to Prem Rawat that peace was something that we had to find outside. Now I realize that peace is from within the heart. It has changed my view on life," says Eric Willing, a client at the James Casey House, a halfway house in Wilkes-Barre, PA. "The miracle is me. The miracle is us. If I can live that, I can certainly live without substance abuse."
Peace Education also continues to play a crucial healing role in countries that are recovering from wars, giving victims and veterans a newfound sense of hope. The governments of Sri Lanka and Colombia have integrated the program into reconciliation efforts to help build lasting cultures of peace.
"Most of my life I have been involved in battle. PEP has brought peace of mind. Now I don't want war," says an ex-combatant in Sri Lanka who completed the program this year.
Dr. Néstor David Restrepo Bonnett, Secretary of Education Department of Antioquia, Colombia adds, "Bringing the Peace Education Program to five hundred schools in Antioquia is sending a message: there is a new possibility. Those children that stopped dreaming about the future are now building the future."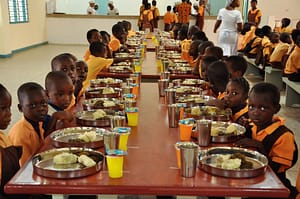 The Foundation's other signature program, Food for People (FFP), is changing destinies by serving hundreds of thousands of nutritious meals to malnourished children and ailing adults in India, Nepal, and Ghana.
One of those destinies is that of Kenneth Odjamgba, who credits the model program with empowering him to be the first student from the town of Otinibi to ever receive a university education. "Without the support of FFP, I would have dropped out of school some time ago," he says.
TPRF also provided other humanitarian relief in 2018 to respond to critical needs. The Foundation sponsored free clinics throughout India to bring modern eye care to nearly 6,000 impoverished people from 69 rural villages. Donors responded generously to the victims of devastating earthquakes and a tsunami in Indonesia, giving a grant of $40,000 to help them with essential medical care.
TPRF sponsored live forums with Prem Rawat to ensure that diverse audiences have access to his unique message of peace, as well as the opportunity to follow up on the themes covered in the PEP workshops.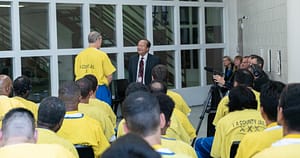 Rawat spoke to inmates at several prisons, including Metro-West Detention Center in Miami and Twin Towers Correctional Facility in Los Angeles, the largest jail and mental health facility in the world.
In response to a violent crime epidemic in London, Rawat joined leaders and activists at Lambeth Community College, providing a hopeful message that peace is possible.
"Yes, we are warmongers, but by the same token, we carry within us an ocean of peace," he said. "Peace doesn't have to be created. Peace doesn't have to be brought from Mars. It has to be discovered. We have discovered how to make wars; now it is time to discover how to make peace."