Lenore Bryck is a volunteer writer and translator for the Peace Education Program (PEP). Her story about the program's impact is based on interviews with "Julia," a PEP volunteer in Latin America and "Maria," an inmate in a maximum-security women's prison. The names of individuals and places have been changed or omitted to maintain privacy.

"Today, I heard you say something that moved me to tears, when you talked about war and how the wars begin first within people," Maria writes to Prem Rawat from the confines of the maximum security prison she's been in for 18 years. "Like most people, I've always searched for peace outside of myself. I thought it was something I had to get by force, and only by first establishing social justice."
Maria was convicted for her role in a militant revolutionary movement which sought to establish a socialist state and rid the country of imperialism. They believed there was an entrenched system of discrimination that impoverished the population, and that violent measures were necessary to achieve change. The administration seized near-dictatorial powers to crack down on the increasing terrorism from the different guerilla groups. Many accused the military of equally ruthless behavior, including massacres, abuse, torture, and mass incarcerations without due process. Caught in the middle of the conflict, citizens suffered violent trauma, abuse of their basic rights, and unlawful imprisonment. Tens of thousands of innocent people were murdered. The violence took a devastating human and economic toll.
These are the dark ashes from which this phoenix is rising. After many years in prison, locked in not just by bars and the loss of her personal freedom and relationships, but also by a deep despair, Maria feels she has been gradually healing. The Peace Education Program has been a vital component in her growth process that has included psychotherapies, friendships, and workshops in prison. Over the course of several conversations, she describes how, day-by-day, she is discovering her essence, reconciling with and reclaiming her true self, filling herself with growing compassion and respect, and even healing her relationship with her son.
Julia, the PEP facilitator, shares a recent conversation in which Maria talks about her love, her guilt, and her hope for her son. She laments how much her son has suffered because of her past actions—how he had to grow up alone, feeling guilty and persecuted. He created an identity for himself, but pieces were missing. He shut her out and shut himself down. They didn't have a relationship for years, though it's better now. During their last visit, he said, "Mama, te veo mejor. … I see that you're better, better than before, better than even the people outside who are free."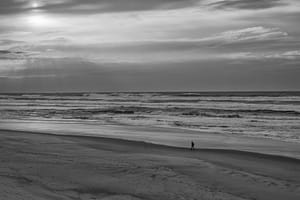 Maria was able to get her son a DVD of Prem Rawat speaking. She explains that there is no hidden agenda in Prem Rawat's message, and that if her son is interested, he can watch it and learn more for himself.
She longs for a different destiny for her son: to be free from another kind of prison, one borne of deprivation and mental anguish, suffering from the legacy of violence. Maria tells Julia how she adores her son more than anything. She wants the best for him and feels that Prem Rawat's message is the best.
And then there are the seemingly smaller ways Maria says she feels surprised by her growth. She describes a meeting with the prison authorities to discuss grievances over changes they were instituting, like eliminating inmates' time outdoors to take walks. Maria feels proud of how she has now more effectively claimed her rights, with mutual respect and without the shouting and aggression that had been her style.
Maria thanks Julia for coming to the prison and facilitating the PEP. "What you are doing is so precious for me, because this program is giving me a new life," she says. With overwhelming gratitude, both of them crying, she hands Julia a letter she wrote Prem Rawat, the first time she's ever written anything like it.
In her letter, Maria expresses her hope that the Peace Education Program can be offered to everyone, so that no one has to suffer the same consequences from destructive actions and the misconception that peace can come through war. "When I watch your talks, I think that if I'd only known years ago all that you teach, I would not be in prison. But then I say to myself that this moment, this present, replaces everything. I had to hit absolute bottom to feel all that your message evokes in me. I thank you for having this project for inmates. In my country there are many women incarcerated for many reasons. We need to heal our wounds and free ourselves from beliefs that make us suffer."
Photos by J. Carlos