The Peace Education Program brings a unique resource to the International Corrections and Prisons Association Annual Conference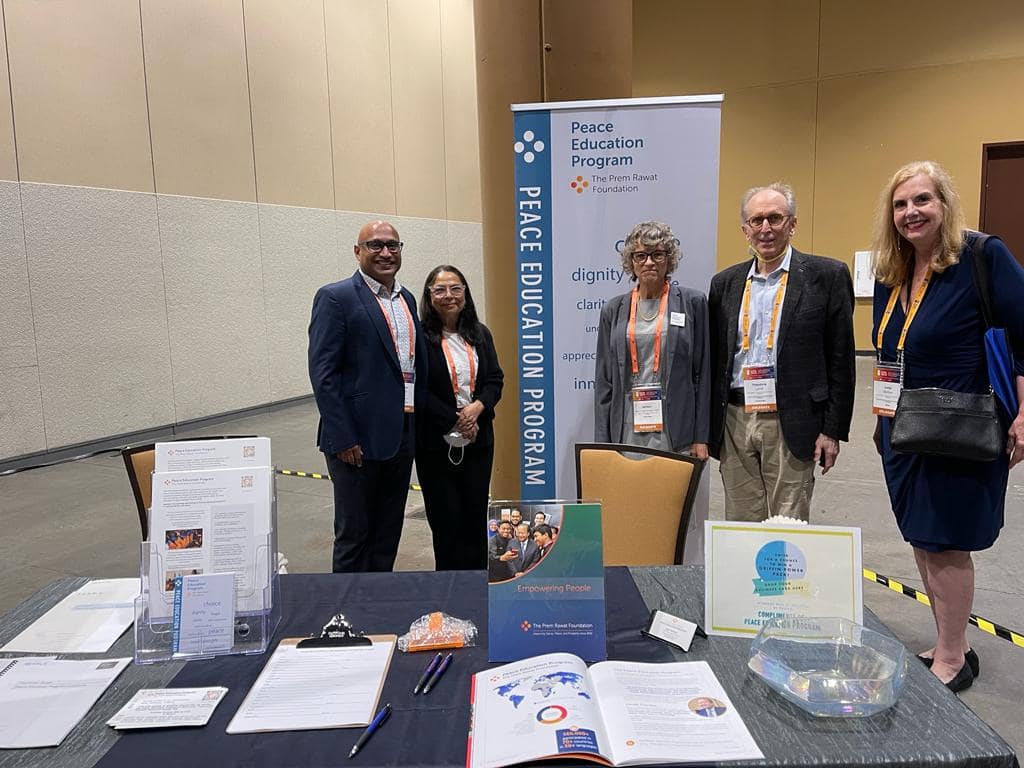 The Prem Rawat Foundation (TPRF) supports the International Corrections and Prisons Association's values and vision, particularly the belief in the capacity for positive change in individuals and in their dignity. TPRF, a 501(c)(3) non-profit organization, makes the Peace Education Program available free of charge to humanitarian endeavors.
Open a conversation now with a program representative at

[email protected]
The Peace Education Program at a Glance:
• An innovative personal development workshop series that helps people discover their inner resources
• A transformative resource for wellbeing and rehabilitation
• Embraced in diverse settings, including corrections, probation and parole, homeless shelters, youth centers, universities, conflict zone environments and rehabilitation
• Features empowering videos of author Prem Rawat's talks on themes such as dignity, choice and hope
• Includes individual reflection, group discussions and workbook activities
• Research studies on the program's impact in correctional facilities worldwide cite participants' "behavioral improvements including managing anger and avoiding fighting." Studies can be found here. 
• The Peace Education Program is facilitated in correctional facilities in Argentina, Australia, Austria, Benin, Botswana, Brazil, Cameroon, Canada, Chile, Colombia, Cote d'Ivoire, Dominican Republic, Ecuador, Finland, Germany, Ghana, Greece, India, Ireland, Italy, Madagascar, Mauritius, Mexico, New Zealand, Nigeria, Portugal, South Africa, Spain, Sweden, Trinidad & Tobago, United Kingdom, United States of America, Uruguay and Zimbabwe.
Demonstrating its cross-cultural relevance, 300,000 people in 80 countries and in 40 languages have participated in the Peace Education Program, including 100,000 people in 775 correctional facilities.
"The Peace Education Program has significantly transformed inmates' attitudes and perceptions, revived their hope and helped them to discover and tap into their own inner resources regardless of their circumstances."
— Moses C.N. Chihobvu, Commissioner General of the Zimbabwe Prisons and Correctional Services
Click here to view 11-minute documentary "Slaying the Dragon"
British Parolee Billa Nanra shares his story of incarceration and how the Peace Education Program empowered him to kick a 22-year heroin addiction and get his life back on track. Now free from crime and substance use, Billa has become a volunteer facilitator of the Peace Education Program for at-risk youth and other groups.
Overview
Help people discover personal peace
Impact Stories & Videos
See what people say about the course
Research & Evidence
Review studies and endorsements
Course Content
See course descriptions and sample materials (video & workbook)
FAQ'S
Find answers to your questions about the program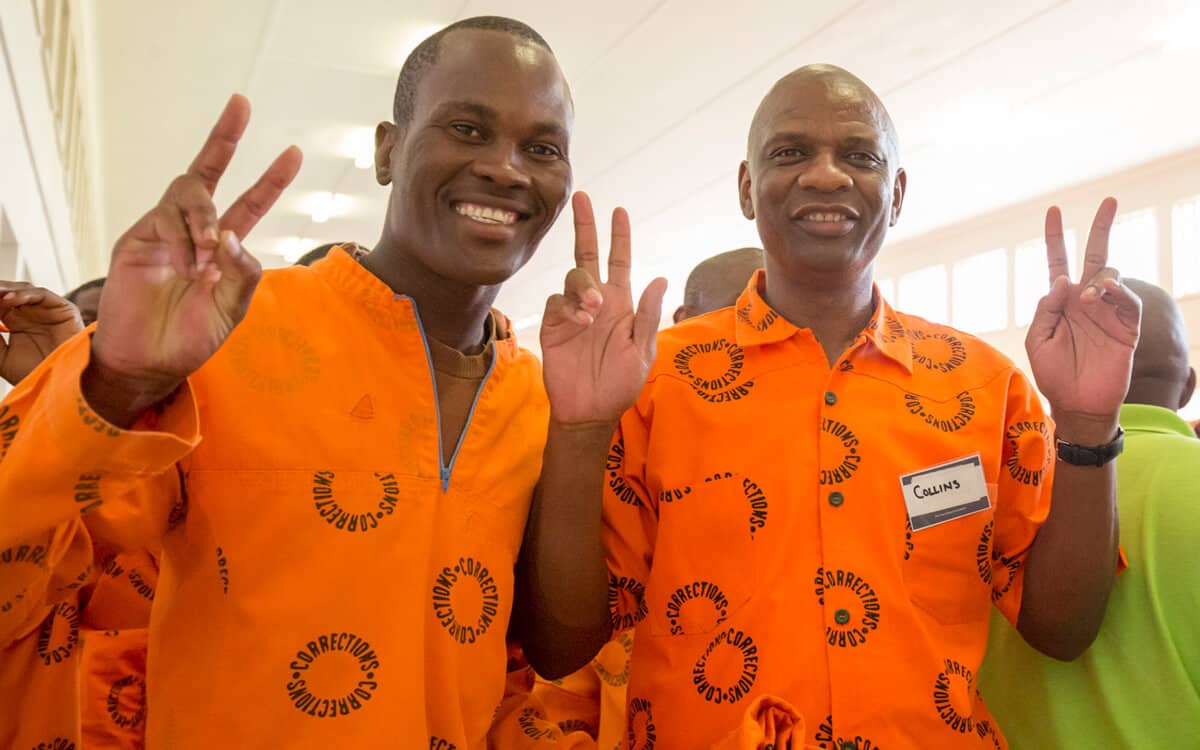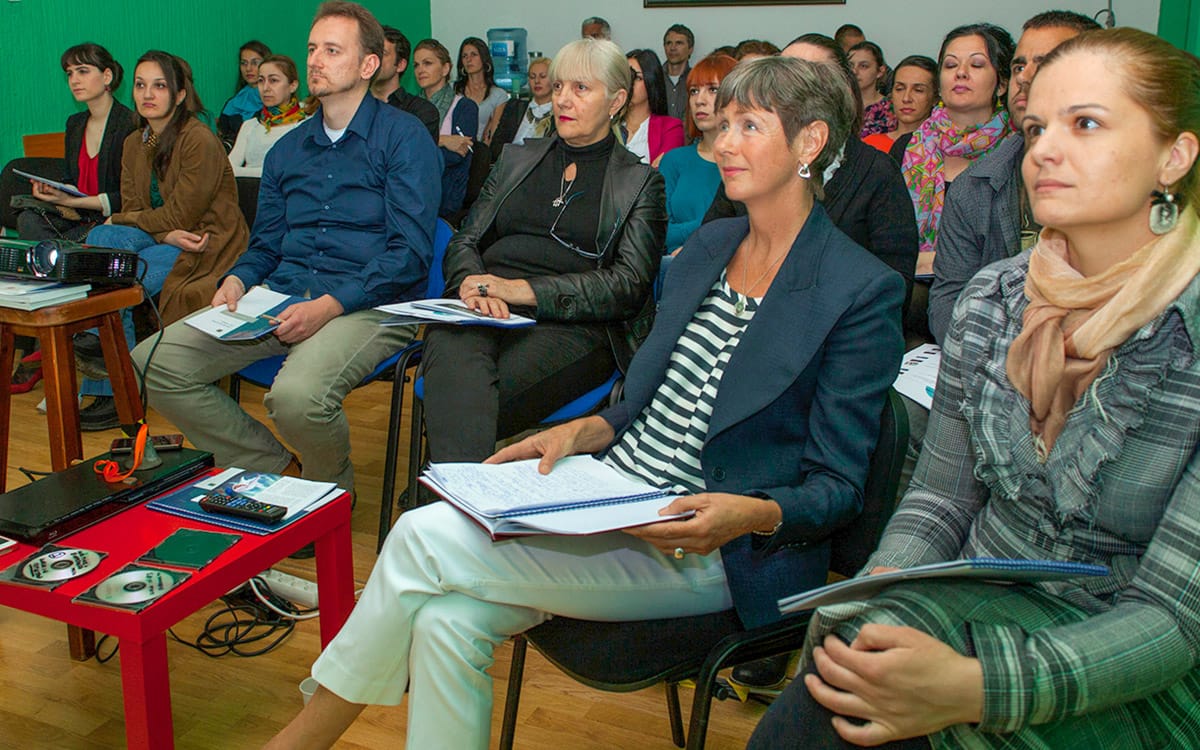 VIDEO RESOURCES: PEACE EDUCATION PROGRAM
This video shows samples of the Peace Education Program course content and gives you a better sense of what the workshops are like. It is designed for those of you who are considering offering the program and want to know more about it.
Prem Rawat speaks to and answers questions from Peace Education Program participants at the Twin Towers Correctional Facility in Los Angeles, California, which is known as the largest jail and mental health facility in the world.
The Peace Education Program helps incarcerated people at Dominguez State Jail in San Antonio, Texas embark on a journey of self-discovery.
The Peace Education Program is reducing violence and changing the lives of people incarcerated at Wolston Correctional Centre in Queensland, Australia. At a TPRF-sponsored event there, Prem Rawat talked about four of the things that are helpful to know in order to live a more fulfilling life.