Marian Masoliver is a filmmaker who, along with Simon Edwards, recently visited Cusco, Perú to document the effect that the Peace Education Program is having on young people in schools. In this blog, she shares some of her observations and thoughts on the experience. Be sure to subscribe to the The Prem Rawat Foundation (TPRF) email newsletter to see their video footage as soon as it's released.
Sitting under banana trees in the Sacred Valley of the Incas, near Machu Picchu, I reflect on these past three weeks in Cusco. (It sounds like paradise, but it is hot, I tell you, and the mosquitoes here are vicious!)

The Peace Education Program (PEP) is having a strong impact in the lives of 15-, 16-, and 17- year-old students there. They have fully embraced the hopeful messages in the workshops, which cover topics like peace, appreciation, hope, and inner strength. They are participating in the most recent version of the course, PEP Collection—which has materials that are short, simple, beautifully visual, fun, and creative. The young ones are being listened to when they express themselves during the interactive sessions, and they know it. The workshops feature videos of Prem Rawat's public talks from around the globe. 
Lilly Harvie is one of the main Peace Education Program volunteers who introduced the program at Cusco schools, and she says that she was motivated by how Prem's message inspired her to live a more fulfilling life many years ago as a teenager. "If it helped me, then I know it can help teenagers today!" she says.
One fateful day of July 2018, Lilly knocked on the door of the I.E. Emblematica GUE Inca Garcilaso de la Vega School, one of the biggest in Cusco with 4,000 students.  She received a warm welcome from Mr. Suarez, the General Director of the school, who was looking for innovative ways to cultivate peace among students in the wake of a terrible tragedy that had occurred there—a fight between students that resulted in a death. 
"Things happen for a reason," says Mr. Suarez, the General Director of the school. In 2017, he organized the 1st Peace Convention, an attempt to have the two schools come together and make an agreement of peaceful relations. But it was not easy. "The violence in schools is only a reflection of the problem that happens in the homes. It is big problem," he says.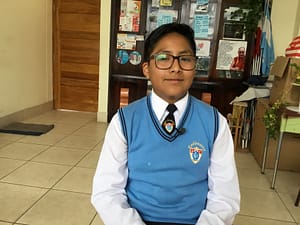 When Lilly offered to bring the Peace Education Program to his school, Mr. Suarez says his prayers were answered. "The offer was sincere; we didn't have to pay; and we needed help," he says. Since then, peace education has been offered to all of the secondary education students at the school. And not only that, but in the last 15 months, he was so impressed with the program that he helped bring it to 45 other schools in Cusco! 
"We want this wave to grow and grow. We want to take advantage of this momentum," says Mr. Suarez. "It is about creating a culture of peace and a culture of prevention. The culture we create today in the schools is the culture we will have tomorrow in our community." 
The students agree. They have taken matters personally, and they feel empowered to build a culture of peace.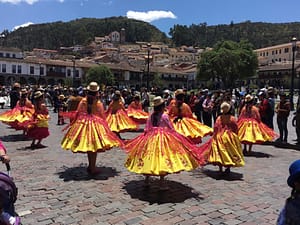 On October 12, the 3rd Peace Convention took place in the Convention Center of the Municipality of Cusco. The protagonists? The students. With the help of Mr. Suarez, Lilly, and the support of the sub-directors and teachers, they put together this fun event. 
Some 750 participants attended, including students, teachers, parents, and invited authorities from other institutions. The students shared their passion for peace in creative ways.
Representatives from 10 schools expressed their joy for the Peace Education Program through theatre, dance, and song, with each school focusing on one of the 10 topics of the workshops: Peace, Appreciation, Inner Strength, Self-Awareness, Clarity, Understanding, Dignity, Choice, Hope, and Contentment. "It is a chance for students to come together and work together for a noble cause" says one of them, very excited.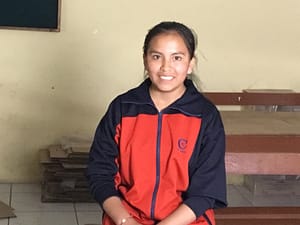 Each student leader—who has been chosen by a group of students to represent them— expresses how peace education has helped them and shares an inspiring quote from Prem Rawat related to the theme that their school presents. 
At the end of the four-hour event, each student leader from each school makes a request. Their voices are loud and clear, and they want a plan to continue peace education in their schools for 2020. And they also want their teachers and their parents to also participate in the program. 
"Our parents have more problems than us, and they make mistakes," says a young student. "The Peace Education Program can really help them, and it will help our relationship with them."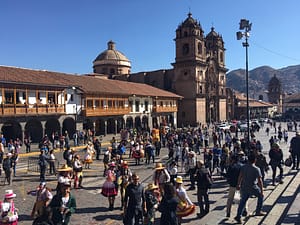 A ripple effect for peace is happening and the young people are at the center. They are empowered, and they want a better future for all. They want peace education throughout the whole Cusco region. 
And it is happening. Since August 2018, Lilly and The Prem Rawat Foundation have been working with the Regional Department of Education in Cusco to implement a strategic plan for the Peace Education Program in the whole region. As a matter of fact, this month Mr. Jonathan Loayza, Regional Specialist of School Life for the Regional Department of Education Cusco, requested the Peace Education Program for the 13 regions of Cusco. Then 14 representatives of these regions were trained to take the Peace Education Program to their provinces.
It really feels like a tidal wave of peace is washing over the whole area. 
And that is not all. A special deployment of the Cusco Police are in the schools, and they have been participating in the peace education workshops since August 2018 to complement their conflict resolution work with the students and parents. "It is not all about being strict. We are also human," says Capitana Valderrama. On October 12, they were cheered by hundreds of students at the Peace Convention as they sang and danced, celebrating a culture of prevention and peace in their police uniforms. 
As we say goodbye, Lilly tells us that she has a lot of work ahead because so many people want this program. But she loves to help, and it's "a dream come true," she says as she returns to her home in Lima. "When are you coming back to Cusco?" I ask her. "Soon," she says, "there is so much to do!!"