The Prem Rawat Foundation (TPRF) has always viewed peace as a fundamental human need, and the Johannesburg Department of Social Development has now given credence to that idea, designating Peace Education Program facilitators as Essential Service Providers in South Africa.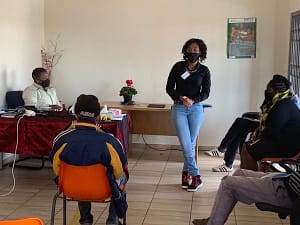 As part of Johannesburg's efforts to limit the spread of the COVID-19 virus, the city has set up shelters to house the homeless, offering essential services while maintaining strict safety measures. The Peace Education Program provides an essential service by helping people discover their own inner strength and personal peace during these trying times.
The peace education workshops are being offered in six shelters, and more than 200 people have participated, offering enthusiastic feedback.
"I thought I was homeless, but now I know that I have a home inside me," said one of the participants. "Please continue with the program because we need it."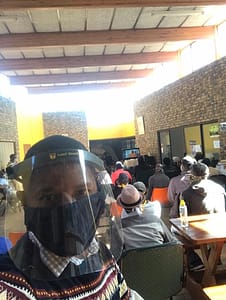 Peace Education Program volunteers are using great care to facilitate the workshops without putting themselves or anyone else at risk for getting sick by wearing masks, sanitizing all materials and taking other precautions. The appreciation of the participants is making all of the effort worth it, say members of the team.
"When the Peace Education Program asked for volunteers to facilitate in shelters, I was excited and nervous at the same time. Excited because I was going to be able to go out for a moment during the lockdown; nervous because I didn't know what to expect," says Noma, one of the volunteer facilitators. "When we started, I couldn't believe it—the gratitude for the message, the understanding—it is really humbling me. Every session is an experience I wouldn't trade for anything. I'm grateful for being part of the program."
Each Peace Education Program workshop features video excerpts of TPRF Founder
Prem Rawat's inspiring presentations on themes such as Dignity, Choice, Hope, and Contentment. Facilitated reflection time, participant discussions, workbook activities, and reading materials vary the workshops, making them fun and adaptable.
TPRF provides access to the course materials to organizations and volunteers free of charge, making the Peace Education Program readily available to diverse populations in more than 70 countries and in over 30 languages. 
Any individual or organization can apply to TPRF for a free license to offer the course to interested groups.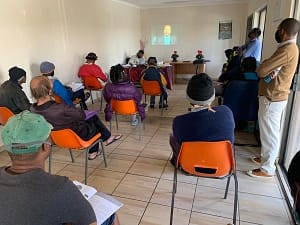 Learn more about the Peace Education Program and how to apply for a license here.  
TPRF also offers several other initiatives to address the fundamental human needs of food, water, and peace across the world.
Learn about all of the different ways that TPRF is providing care during the pandemic here.
This 90-second clip introduces the Peace Education Program: