The newly released 2014 Annual Report shows that last year was one of dynamic growth for The Prem Rawat Foundation (TPRF).
Each year, the nonprofit produces a report detailing the work it accomplished the previous year, giving the public a transparent look at its programs and finances. It's just one of the many steps TPRF takes to ensure accountability as well as excellent ratings by respected independent charity evaluators such as Charity Navigator and Guidestar.
The latest report highlights that the Peace Education Program (PEP) grew by 57 percent last year. In the report's introduction, Daya Rawat, who volunteers as president of TPRF, credits "the work of hundreds of volunteer facilitators" for the increase. "It's amazing to see how this program is helping everyone from prison inmates to government officials discover a sense of inner strength, hope, and personal peace," she adds.
In 2014, TPRF also sponsored 10 live events across the globe where Founder Prem Rawat delivered a message of peace to diverse groups—from scholars and dignitaries to prisoners, scouts, and students. "Most of the misery that exists on this earth was created by human beings, and as human beings we have the power to address it," he notes in the report's introductory letter. "It is up to each of us to make the difference."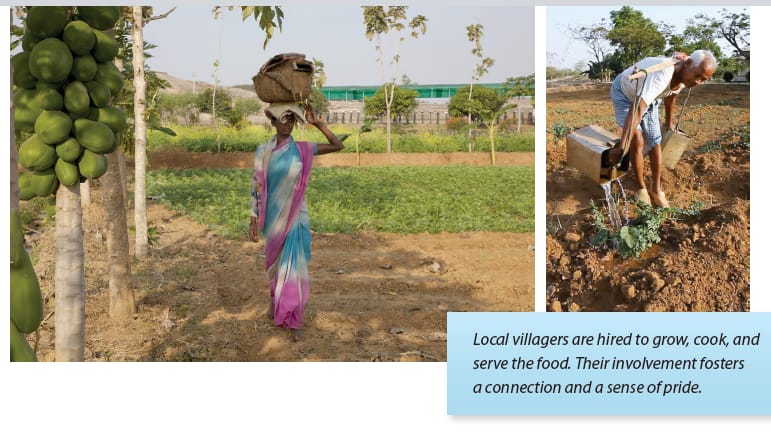 The report also details the great strides TPRF's Food for People program is making in India, Nepal, and Ghana, where daily meals are being served to thousands of children and elderly people in need. As a result, health, education, and economic opportunities are on the rise in the communities served.
In 2014, TPRF's revenue was $2,052,082. More than half of the revenue came from individuals—including an average of 800 recurring monthly donations. The organization's fundraising events in 2014 were the most successful ever, bringing in over $841,000 from a gala dinner, auction, and several independent events in Europe and North America.
Download the complete 16 page 2014 Annual Report here.