We thought you might enjoy a little change of pace with this report in pictures updating what's been going on at Food for People in Tasarpu, Nepal.
Construction is underway to provide housing for essential staff and to build a gate for the main front entrance. It is on schedule despite almost daily rain.  In June, 17 staff members worked at the facility.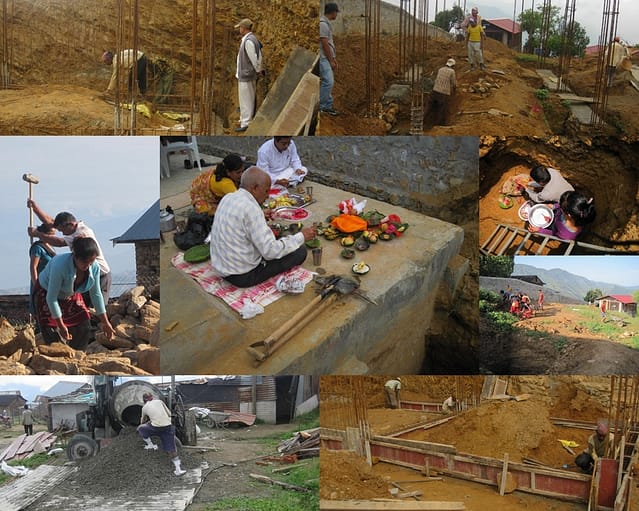 In June, FFP Nepal served 10,297 meals with 740 Children in attendance. When the facility opened, 500 Children came for meals.
Local fundraising efforts raised ten percent of operating expenses in June.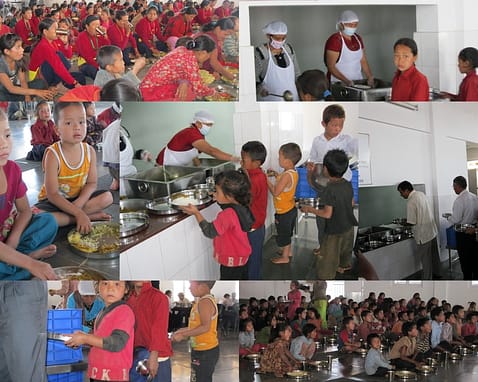 Next week, we'll bring you another set of photo collages illustrating this unfolding story.  You'll see how TPRF's presence has impacted education in the village, and we'll give you a glimpse of local farming efforts that help supply food for the meal program.
Photos Courtesy of  Presagar Nepal Staff