Linda Brown is a therapist in private practice. She also teaches and conducts workshops on a regular basis. Originally from London, UK, Linda currently lives in Claremont, California, where she volunteers as the facilitator of the Peace Education Program (PEP) for veterans who reside in New Directions Veterans Village.
New Directions Veterans Village in El Monte, California, is an apartment building that provides housing and a few other services for veterans who have been mostly homeless and lived on the streets. Meeting some of them, I could see in their faces, and often in their bodies, the emotional and physical trauma they have endured.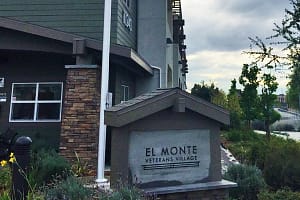 This is my first experience facilitating a PEP, so I can only share what I have seen or felt recently, or what I have heard from the veterans themselves—veterans who were kind enough to express their feelings about how PEP has affected them so far.
When I was invited to facilitate this program, I didn't anticipate how quickly PEP and Prem Rawat's message would touch participants' hearts. This impact was so tangible, so real, that I could even see physical changes taking place.
After the first class, one of our team of three volunteers told me it was such a beautiful session that she was moved to tears. This was the first PEP class she had helped with.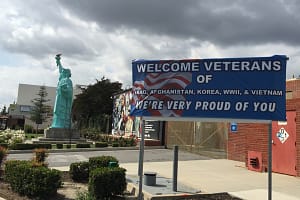 Below is feedback from a couple of the veterans who gave us permission to share their comments:
– I am very touched, very moved. I learned tonight that my perceptions of things prevented me from enjoying my life. I was always searching for something that would make me happy. I wish I had come across this when I was really young. It would have made a difference. I am opening up. When you are locked in, it hurts; and I work so hard locking it in, afraid of what will come out if I open up. I have been looking for this. I really like him. I need this.
– I had just realized a couple of days before [this class] that I could be happy. I understood the message. It reminded me of a car that I thought would make me happy. The car only made me happy for a short time. Years ago, when I was on the streets, I never felt anything but really bad, and I blamed myself for everything. The video validated the fact that I could be happy.
– My understanding today is about how to be happy and the difference between feelings and analysis. Sometimes what you think will make you happy is detrimental. Like thinking someone is beautiful, but they are really rotten inside. This happened to me, and it was very painful. When this happens, I build a wall to protect myself from this pain. Then the analysis starts all over again. This is a Catch 22. I learned tonight to let my heart lead, not analyze what will make me happy. My feelings are my guide to what makes me happy.
As I said, we are new at presenting the Peace Education Program. I am not a veteran, so my frame of reference may be limited. But to see human beings who have closed down just to survive, to see human beings who have endured so much be touched by Prem's message, to see hearts soften and hope return, is humbling. It has touched my heart in a very special way.
To be part of this program is both an honor and a privilege. I am very grateful.