(To read Part 1 visit: Keeping the Beat: PeaceBeats Toulouse 2016.)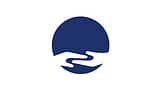 Marie Ferrandon is part of a team of volunteers that has organized PeaceBeats Toulouse for the past three years. These events aim to inspire the continued exploration of peace among youth in Toulouse, France. The team has modeled PeaceBeats on the event originally held in 2013 in Brixton, England, adding creative elements adapted to French culture each year as the event evolves. Marie has written this story on behalf of the entire team. 
We began our third PeaceBeats concert – this one with a cabaret theme – at 8:30 pm on Saturday, October 8, 2016, at Café Theatre, a music school in Toulouse. It was a truly beautiful moment. We cried with Lily who rapped with heart and soul and expressed how she progresses in her life through music and the peace she finds within herself.
We laughed with the three crieurs (actors/clowns/jesters) who read aloud, mimed, and improvised, inspired by the suggestions that had been dropped in a box earlier by audience members. The performers were young, talented, sassy, generous, funny, "off-the-wall" artists who touched upon our humanity. Charlie, the MC, also played with us all, brilliantly bouncing back and forth between the crieurs, the audience, and all the other musicians, in a manner rich in poetry and humor. One artist, Julien, said, "The crieurs brought some rhythm. It was a really nice evening."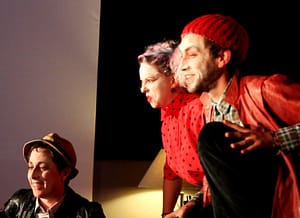 The guests might have had preconceived ideas that an event with a "Peace" theme would be starchy, predictable, or boring, but thanks to the talent and participation of all, it became a true experience of living peace. Video excerpts of Prem Rawat speaking about the possibility of personal fulfillment, introducing the audience to TPRF's Peace Education Program (PEP), were interspersed with the entertainment. "For the spectators, there were two interesting phases, said performers Les Dandys Sucres (The Sugar Dandies). "It was a beautiful mix of local artists and a message (of peace) to pass along."
The evening was creative, magical, light, warm, and above all, joyful. A young man in the audience told us, "I loved the videos. It made me want to dig a little more. Afterward, all the people who were there were just radiant." No one wanted to leave.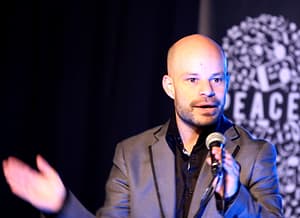 But PeaceBeats is not finished yet. Volunteer artists who participated wish to celebrate the release of the video clip that will recapture the PeaceBeats Toulouse 2016 event. (You will be able to view it on YouTube in the beginning of 2017.) The artists enjoyed working with our volunteer event team, and it is with great pleasure that we are all going to gather again for a meal.
There are those who have offered support for the production of the video clip and those who have already offered their participation for the next event! We volunteers have begun the planning phase and all look forward to reporting what happens at PeaceBeats 2017/