The Food for People (FFP) dining hall in Otinibi, Ghana has recently become an even cooler place for students to gather and enjoy their delicious daily meals. Thanks to the generosity of donors from around the world, The Prem Rawat Foundation (TPRF) was recently able to install a new solar panel-powered air conditioning system, providing a sustainable and cost-efficient way for the students to have some relief from the intensely hot local weather.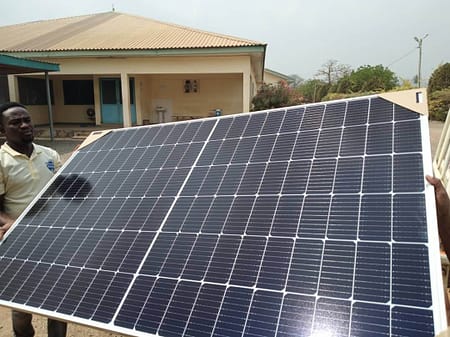 The power goes out on a regular basis in the Otinibi area, previously leaving the Food for People facility and the schools with no cooling mechanism for hours or sometimes days.
Now, even amid the blackouts, 51 roof-top solar panels use the plentiful rays of the sun to cool the building. Food is preserved in working refrigeration units, and staff is able to prepare popular nutritious meals with their usual smile. 
Children no longer carry books to lunch to fan themselves with, and those who often just went home during the power outages are staying at school. Another advantage is that the lights at the FFP facility stay on even while neighboring buildings in town go dark.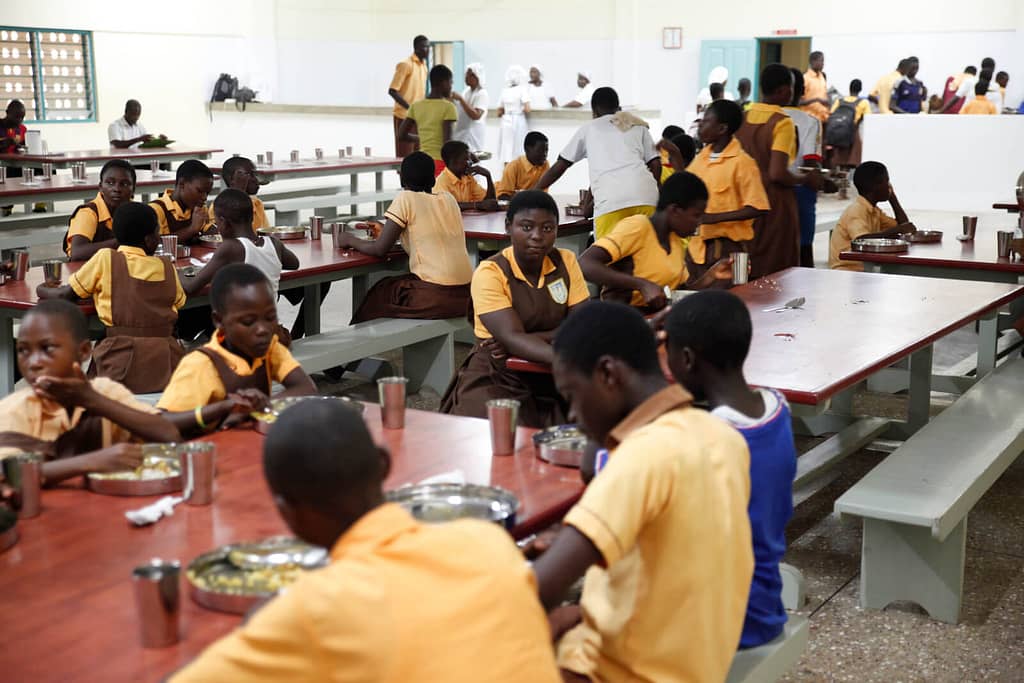 Priscilla Amponsah, a ninth-grade student, wrote a letter expressing appreciation of teachers and students, saying, "Now, most students are always there because of the ventilation and the brightness of the light at the canteen. We are proud and grateful for the solar panels that have brought many changes."
The improvements to the facility will further solidify the role FFP has had in increasing local school enrollment and achievement.  For example, enrollment at the Otinibi Basic School has more than doubled to nearly 1,000 students since FFP opened in 2012. Enrollment at the Aisha Bintu Islamic School has nearly tripled, now topping 425 students. Students are going on to higher education for the first time and crediting FFP with helping them succeed. 
The installation of solar panels was clearly practical and efficient, but beyond that is the caring that underlies the beauty of this innovation. In fact, that is the ongoing motivation behind the entire effort of the food facility in Ghana, as well as those in India and Nepal. It is both powerful and contagious.
Thank you to all of you who show your caring for these children with your donations and volunteer efforts.