Patricia Lopez is the PEP Contact for Peru. Her passion for peace has taken her to the most remote corners of Peru to insure that even a single person in the desert is able listen to Prem Rawat's message.
Amazing things happen when we let go of expectations—something I've learned over the last few years volunteering for the Peace Education Program in South America. I recently facilitated a PEP facilitator training in Chile, and when I returned home to Peru, decided to do one in Lima.
In Chile, we watched the videos tailored for various PEP workshops around the world: universities, prisons, health facilities, veteran groups, senior centers, and more.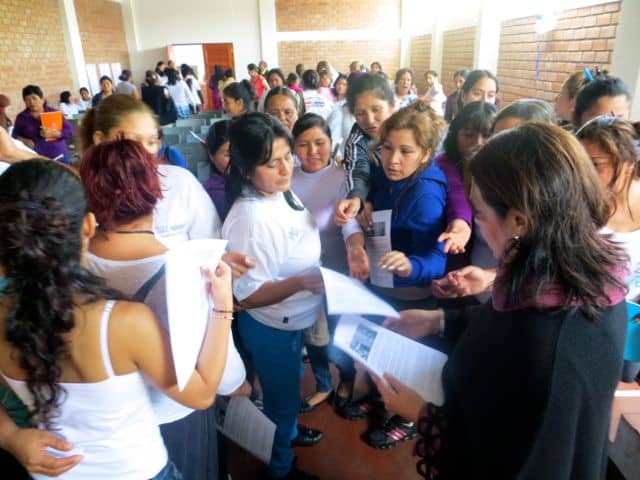 We explored many topics that weekend. The most important thing we discovered about teamwork was: removing barriers from the heart is the key to success.
Taking all that I had learned with me, I felt empowered to begin our 9 A.M. training in Lima. I got to the venue at 8 to set up the material. At 8:30 a woman and her 25-year-old daughter were the first to arrive. I greeted them and asked if they were here to attend the PEP training. They didn't know what that was. They had just received an email from a friend with information about Peace Education. They had never heard of Prem Rawat.
I was a little worried. We had a full agenda. As in Chile, we were also scheduled to discuss the roles and responsibilities of PEP volunteers, identify additional positions that needed to be filled and what was required, and participate in "reflections" about everyone's experience at the training. I was concerned that the woman and daughter would be overwhelmed.
I explained more about Prem Rawat, his work, what the Peace Education Program is all about, and what was in store for the next two days. I asked, "Do you understand and still feel comfortable being here?"
Yes. They took seats front and center. By 9 A.M. the room was filled to capacity. The audience was different from the one in Chile. Some of the participants came because they wanted to be students in the Peace Education Program. That day we watched several videos of Prem Rawat speaking about the beauty of existence. "You have the power to go from the ocean of questions to the ocean of answers…from the darkness of ignorance to the land of light and knowledge."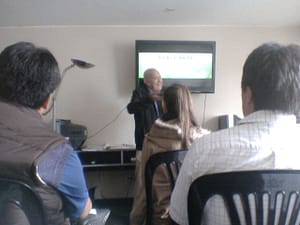 The mother and daughter took many notes as tears were falling. That evening the mother told me, "This is a miracle for me to be here. There are situations in my life and my daughter's that made us so depressed. You don't realize how desperate I was. I had no hope."
Her eyes were shining; she was smiling. "I loved his message. He was so simple. I have so much gratitude. I would like to take this course to other places. Can you go to a poor place, very far from here?"
"We can go to the top of a mountain," I said. "But first, you enjoy it. And when you feel good and strong again, see what happens. After we finish the workshop tomorrow, I'll send you some videos."
"What is the cost?" she asked.
"No cost. It will be a gift for you."
On Sunday, the mother and daughter came back. They were the first ones in the room.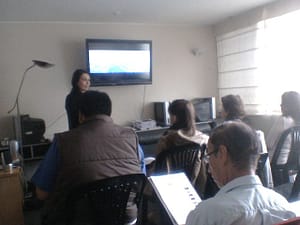 I've had the gift of being able to witness the change in people who go through the Peace Education Program. How these two came to it was amazing. Never in my life did I see something like this. I'm doing a PEP training in Bolivia next. I'll try not to have expectations. But one thing is for sure: we can trust the videos.