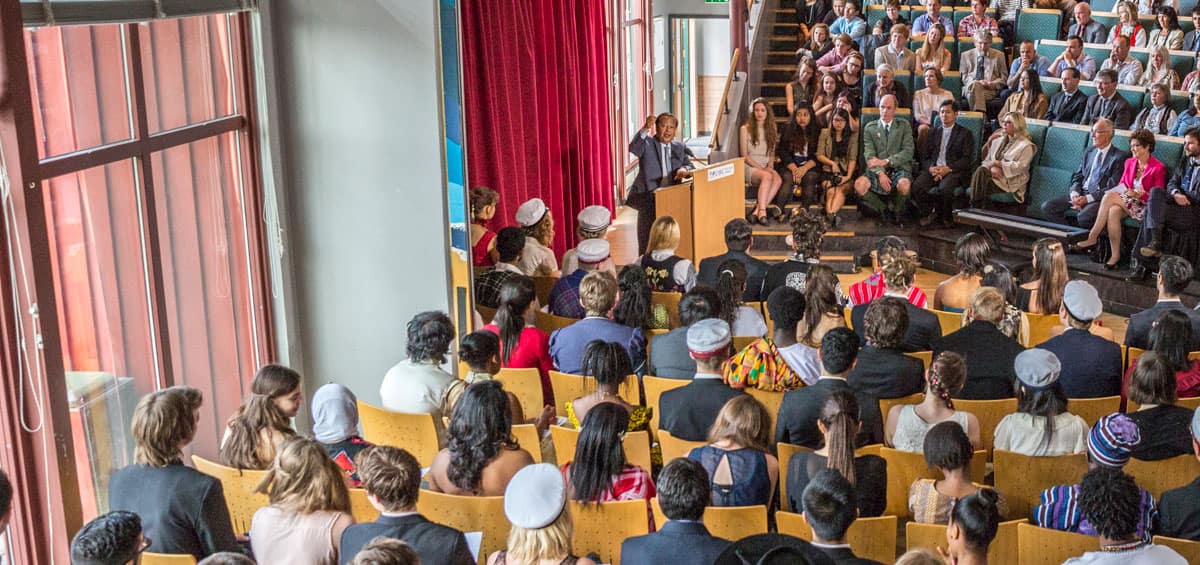 The Peace Education Program is an innovative series of video-based workshops that help people discover their own inner strength and personal peace.
The program gives participants the opportunity to focus and reflect on their own humanity, and their inner resources such as choice, hope, and dignity. Rather than describing or defining personal peace, the program empowers individuals to reach their own understanding. Everyone can benefit. The program has proven effective in a variety of settings including community centers, youth groups, schools, adult education programs, veterans' groups, healthcare settings, senior centers, homeless shelters, drug rehabilitation facilities, and correctional facilities.
The Prem Rawat Foundation (TPRF) provides access to the course materials to organizations and volunteers free of charge, making the Peace Education Program readily available to diverse populations in more than 80 countries and in 40 languages.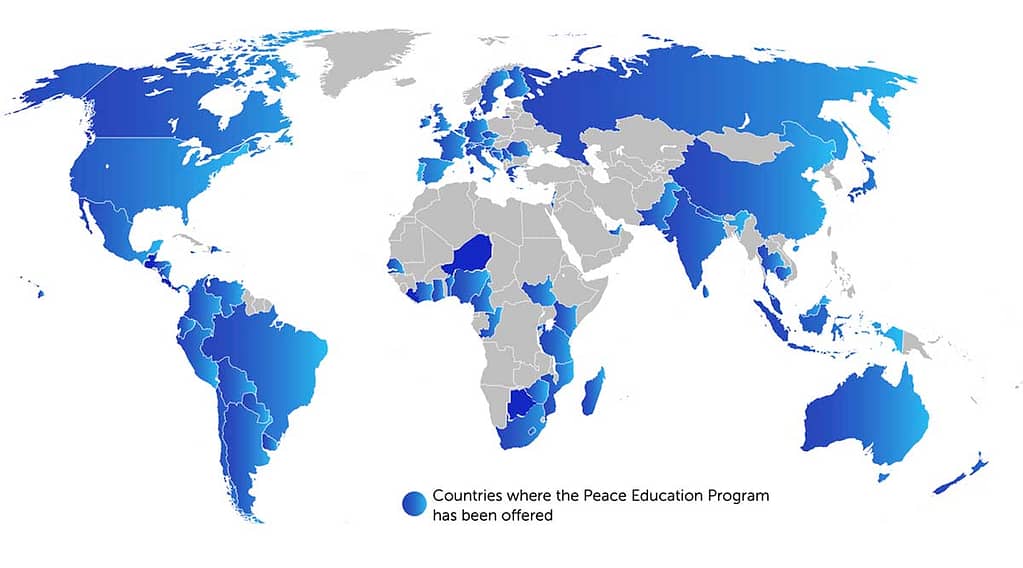 Each workshop features video excerpts of renowned author
Prem Rawat's inspiring presentations on one of ten themes: Peace, Appreciation, Inner Strength, Self-awareness, Clarity, Understanding, Dignity, Choice, Hope, and Contentment.
Facilitated reflection time, participant discussions, workbook activities, and reading materials vary the workshops, making them fun and adaptable.
The role of the facilitator requires no professional qualifications. TPRF is available to provide any support needed to make the program a success for host organizations and participants alike.
Individuals or organizations can apply to TPRF for a free license to offer the course to interested groups.
See what people say about the course
Review studies and endorsements
See course descriptions and sample materials (video & workbook)
Find answers to your questions about the program
Apply for the free materials and facilitation guide
Contact a support representative at

[email protected]

to learn more about how you can participate in the workshops and use this powerful program to help people discover personal peace.
News About the Peace Education Program
टीपीआरएफ के अध्यक्ष दया रावत ने ट्रांसफॉर्मिंग लाइव्स अपील लॉन्च की, जो नए साल और उसके आगे भी सकारात्मक परिवर्तन लाने का एक अवसर है।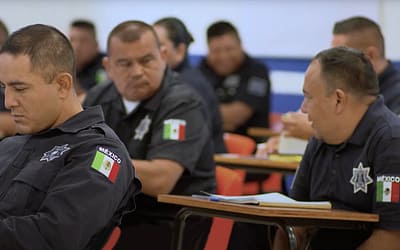 "Historically, the police have tended to work separately from the people. The culture of the Peace Education Program helps with the challenge of that approach because it seeks to first transform this element – me, the policeman – being at peace with myself." – Valentín Contreras, Police Training Director
Join The Prem Rawat Foundation for a free virtual event highlighting how the Peace Education Program is changing lives across cultures and countries.
What People Say About the Program:
In Schools
"Bringing peace education to five hundred schools in Antioquia is sending a message: there is a new possibility. Those children that stopped dreaming about the future are now building the future."
— Dr. Néstor David Restrepo Bonnett, Secretary of Education Department of Antioquia, Colombia
In Corrections
"The participants all leave better than before. Some who were known to have coping and behavioral challenges have made 180-degree turnarounds." 
— Terrence Mathews, Counselor at Metro West Detention Center, Miami, FL, U.S.A.
See a variety of perspectives about how the program empowers participants to live more fulfilling lives.
See how the program helps those incarcerated at Dominguez State Jail in San Antonio, Texas embark on a journey of self-discovery.
See how the program is reducing violence and benefiting students at a public school in Elbert, Colorado, USA.
Veteran Alyce Knaflich shares how the program helped her recover from PTSD and homelessness, and inspired her to assist others in Asheville, NC.