Helping people recover from emergencies with dignity.
Humanitarian Aid Initiatives
The Prem Rawat Foundation (TPRF) provides essential food, water, medical care, and other aid to help people recover from emergencies. Since its inception in 2001, TPRF has awarded hundreds of grants to partner organizations in 40 countries, providing millions of dollars for diverse humanitarian initiatives, from disaster relief and water infrastructure to computer labs for students. TPRF takes care to partner with other charitable organizations that deliver aid directly, efficiently, and effectively with respect for the dignity of recipients and their culture. TPRF has also sponsored free annual medical clinics throughout India for 16 years, bringing modern eye care to hundreds of thousands of marginalized people.
TPRF additionally offers the signature Food for People program to provide nutritious meals, clean water, and educational opportunities to impoverished communities in India, Nepal, and Ghana. Through Food for People, TPRF has served more than 4.7 million meals to malnourished children and elderly adults, improving school achievement and community health.
"Even when the needs are great, we have the power to make a difference."
—Linda Pascotto, TPRF Board Chair
News About Humanitarian Aid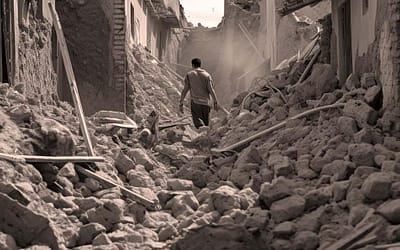 The Prem Rawat Foundation (TPRF) is providing humanitarian aid for earthquake victims in Morocco. You can support the effort here.
A Prem Rawat Foundation grant is feeding the homeless and providing them work in Brazil.
The Prem Rawat Foundation (TPRF) has expanded an initiative to feed vulnerable and disabled children in Durban, South Africa.
Dignity Through Vision 
For 15 years, The Prem Rawat Foundation has sponsored free annual clinics throughout India to bring modern eye care to hundreds of thousands of marginalized people.
Water and Life
This grassroots initiative helped hundreds of people gain sustainable access to clean water in a remote corner of Dhading, Nepal.