TPRF volunteer Michel Klamph is passionate about helping people and working harmoniously in a team environment to achieve humanistic goals. Michel brings a rich and varied experience of thirty-five years in social work to her current position as the International Peace Education Program (PEP) Communications Manager.
It was exciting to arrive at our Peace Education workshop October 31, 2013 in fog and rain—the first of many extreme weather conditions on our trips every Thursday from Toronto to Milton to the Vanier Centre for Women. The correctional facility holds 338 inmates. Unit 4 houses women who are awaiting trial or additional detention.
My co-facilitator, Emily McLaughlin, and I came early to set up the DVD. Twelve people are allowed to be in the program room, with two volunteers. Six women had registered for PEP. The guard called their names, then made an open call so that 12 women were able to attend the class. They entered and gathered at the table around a small TV to watch the first PEP video.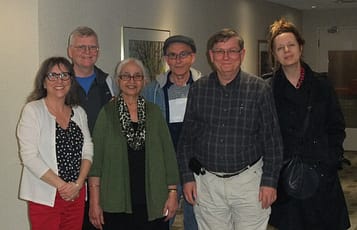 There was a lot of bravado in the first few classes. Enthusiastic inmates smacked the table, agreeing loudly with Prem Rawat, saying "Yes!" and "Right on!" But by the third or fourth workshop, the participants settled into a calmer routine. There was a core group of women who had been to most of the classes. They became contemplative and participated in conversation, offering feedback about their experiences.
A woman of Indian descent said, "I know him. He speaks to me on TV in my language." (In Canada Prem Rawat's Words of Peace broadcasts are on cable channels in Hindi and Tamil.)
Other comments were:
"I never really had peace in my life before and now I am here. I didn't think it was possible, but it is—here in jail… in me."
"I thought this class would be in conflict with my religion, but they are not different. It's about peace."
"He spoke in a jail. What do I have to do to invite him here?"
Due to trials and sentencing, attendees in Unit 4 were always shifting around. Some had transferred to Unit 3, where the inmates who have been sentenced live. More continued to join our class in Unit 4, and there was a rotation of women who came only once or twice, left the facility, or merely left the class. At the end of 11 workshops, four inmates received certificates for participating 75% or more. We invited them to complete a course survey. One woman captured the essence of what many others reported when she wrote, "I learned that peace is within me even if I'm in prison."
Seeing the positive feedback and enthusiasm of the original participants, the program director invited us back to facilitate a PEP workshop in Unit 3 on Thursday mornings and to continue in Unit 4 in the afternoons.
As Emily and I walked past inmates marching through the main corridor of the jail, one of them said, "Oh, look it's the peace ladies!"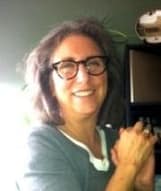 I'm amazed at the transformation that's taken place among some of the workshop participants. During the first class, as Prem Rawat reflected on the positive effect his message is having on prisoners around the world, an inmate asked, "Can you stop and replay that?"
He often talks about the inmates he has spoken to:
"I don't look at them as people who have done something wrong. I went to see human beings, not prisoners… And even though they were behind bars, in what I would consider to be one of the most hopeless situations, when I asked them to be aware of their existence, they found hope; they found freedom, peace. And they found excitement. Most importantly, they found themselves."
One of the guards said, "Every time the women leave the room, they're smiling."
It's a place with so much security that cupcakes have to go through a screening process. But even in prison, inmates are celebrating life.