On Friday, November 16, 2012, Prem Rawat addressed the inmates at Zonderwater Maximum Security Correctional Facility in South Africa. The event had a powerful effect on the inmates, who were keen to express their appreciation.
Please Note: Photos from Zonderwater Prison are not available at this time.
When I heard that Prem Rawat was coming to Zonderwater, the expectation was indescribable, that this great man was giving of his time to speak to us. It lived up to every expectation that I had and more. We still talk on a daily basis about what he said here and are still pinching ourselves to make sure that we are awake and it was not a dream.
Zingisile
I was so blessed to have an opportunity to see and listen to Mr. Prem Rawat. He has inspired me a great deal, knowing today that peace is not something we can buy over the counter. It lives within us every day.
Sizwe
To be a guest at Mr. Prem Rawat's speech on Friday was really a great honor to me and the experience of a lifetime. It made me feel very humble.
Dumisane
It was a big day to me to see someone like Mr. Rawat come to our prison. It really touched me. Even tears were coming in my eyes. I wish for a second chance to see him again. I was very touched by his phrases and especially by the story of the man on the donkey who carried the load on his own shoulders.
King
Friday was a very good day for me, the moment I've been waiting for—to meet Prem Rawat and see him with my own eyes. Unfortunately, I didn't have a chance to ask him a question, but it was very nice to hear him talking and telling us stories, which I enjoyed very much. I think that from now on I will change my behavior and do the right things in life, because of what I've learned about peace from Prem Rawat and the whole team as well.
Jeremy
It was overwhelming to see the man himself. His eyes were so deep.
Vusi
I was very excited. I have been longing and wishing to see him in person. I thought that maybe when I get out of prison one day I might hear that he is nearby and would go to see him somewhere in Africa. But he came here to us.
It was overwhelming. I had tears in my eyes and I felt like crying. I was skeptical that he would come. But to finally meet him was an honor. Also, we are fortunate to be part of the first group having the PEP in South Africa.
Themba
I am thankful for his effort in coming to South Africa. It shows me how concerned he is about us here in Zonderwater. It changed my mind when I started to listen to him. It made me feel that I'm still a human being. When I lie in bed before I go to sleep, I try to remember all his words. It helps me a lot. And I want to be that lion he talks about [who knows who he really is.]
Simphiwe
I am thankful for the privilege of this PEP course. I've learned a lot. For me, being in prison has been a blessing in disguise. I've understood what peace means. For me, being in prison means we are here to learn. I know what I'm capable of without having fear. And for that, I thank Mr. Prem Rawat for taking the time to come and teach people like us.
Fuzile
Meeting Prem Rawat was wonderful. Even before he spoke, just him being there, I was restored as a human being. When he speaks, he says life is simple, and we make it complicated. I wished his talk wouldn't end and would go on and on. I listen to his talks every day, even repeats, and every time I get something new.
Pepsi
I enjoyed myself listening to Prem Rawat. It was the first time I ever enjoyed myself in prison.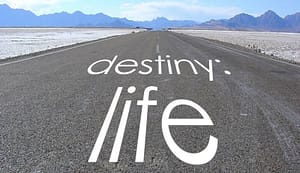 Amos
It was a wonderful, wonderful day. I enjoyed the story of the donkey. It made me realize that if I want peace, I have to leave my old ways. I can't have peace with so many things in my mind.
Ephraim
On Friday I woke up sick, so I could not go. I was so disappointed. But I caught a glimpse of Mr. Prem Rawat walking into the prison, and it was like candy to a child. I was so inspired that he took the time from the outside world to come and see us. Some of those who leave go back to their old habits or commit suicide. But I want to go out and do well. I'd like to thank Prem Rawat.