Support The Prem Rawat Foundation While Shopping
Here are a Few Easy Ways to Give by Shopping
Shopping through rewards programs is an easy way to support The Prem Rawat Foundation (TPRF) and help people. Rewards programs that TPRF participates in include AmazonSmile, eBay for Charity, and PayPal Giving. If there are other reward programs that you would recommend for TPRF, let us know at [email protected]
Using AmazonSmile allows you to purchase all of the same products at the same prices that you find on Amazon, with the added benefit that AmazonSmile will donate .5% of the purchase price to TPRF at no cost to you! Even though it is a small percentage, when you join people around the world in showing your support in this ongoing way, it can really add up to make a difference. AmazonSmile is available in North America, the U.K. and other countries, although it is not yet available everywhere that Amazon operates.
Click the simple guide sheets below to help you get started with shopping on AmazonSmile on different devices, either with your online browser or the free AmazonSmile App. Or see more detailed guidance here or send any questions you have to us at [email protected]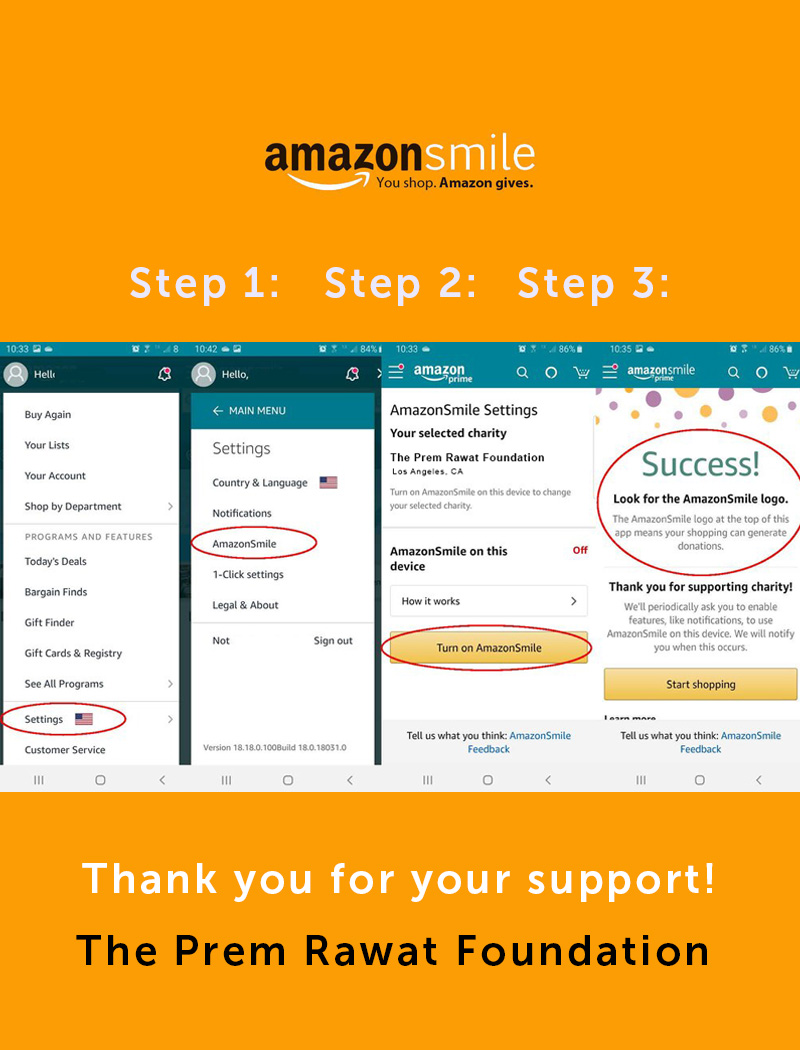 AmazonSmile on Your Browser                                        AmazonSmile App
eBay for Charity enables you to buy or sell items while supporting TPRF. Among other options, sellers can earmark 10-100% of their items' selling price to benefit TPRF—and eBay waives the same percentage in fees.
PayPal Giving enables you to support TPRF as you make transactions across a number of platforms, including PayPal, eBay, GoFundMe and Humble Bundle.