The transformative potential of the Peace Education Program was highlighted at a recent screening of "Peace is Inevitable" in Croydon, England. The documentary film shows how the program inspired former members of the Bloods gang in Ibarra, Ecuador to renounce violence in favor of community improvement projects.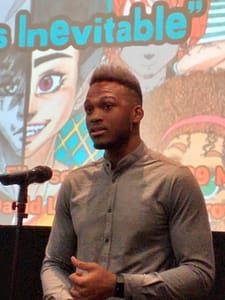 It was a timely message to share in Croydon, as the community seeks solutions to an ongoing gang crime epidemic. The screening at the David Lean Cinema was hosted by Peace Partners, a UK charity that is working in collaboration with The Prem Rawat Foundation to make the program available to youth throughout London. Peace Partners recently received a grant from the National Lottery Community Fund to expand the program, which consists of workshops that empower participants to make better choices in life.
The multimedia workshops feature video excerpts of Prem Rawat's talks, exploring themes such as inner strength, self-awareness, dignity, choice, and hope.
The Croydon screening featured a panel discussion with the filmmakers and Kheron Kenardo, a local activist who works with at-risk youth. Christian, a former gang member who is featured in the documentary, joined the discussion live from Ecuador via a Skype video stream.
Kheron recounted his own inspiring experience of how he broke a cycle of violence despite intense hardship and pressure to join a gang. Christian emphasized that at-risk youth need to be approached with respect, love, humility, and kindness. Both conveyed the idea that personal peace is the strongest foundation for peaceful communities.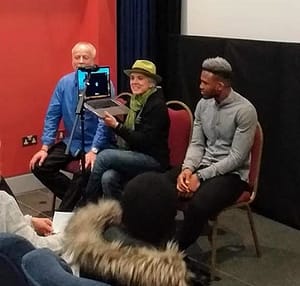 "This film, in a word, is about transformation. It's about how peace can be looked for, and peace can be found, and that a young group of people found that peace is inevitable," says Kathy Miller, a teacher and one of the Peace Partners volunteers who helped with the screening. "The audience members left reflecting on their own lives, and how to inevitably find peace in themselves."
See more of Kathy's perspective about the event on the Peace Partners website here.
If you or your organization would like to host a screening of "Peace is Inevitable," please fill out the request form here.
Learn how you or your organization can start offering the Peace Education Program here.