See how TPRF is helping people cope during the  pandemic and show your support.
The Prem Rawat Foundation (TPRF) is working with partners to provide over $500,000 in crucial medical care, supplies, food, and other humanitarian aid to those suffering during the COVID-19 pandemic.
TPRF is also adjusting its signature programs to continue helping people address their fundamental needs while following official distancing recommendations to help stem the spread of the virus.
While many in-person Peace Education Program workshops have been paused, a growing number of facilitators are offering the popular workshops virtually so that participants can continue their learning.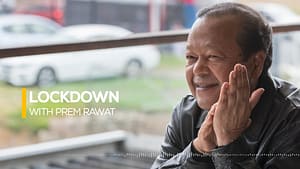 TPRF Founder Prem Rawat posted a series of 101 uplifting "Lockdown" messages and is posting ongoing "One 2 One" videos and "Life's Essentials" podcasts covering many of the same themes as the workshops to help people cope during the tough times. He has also been attending small meetings with Peace Education Program participants and supporters.
After a pause last year, daily Food for People meal services have resumed for children in Ghana. In India and Nepal, services are shifting quickly depending on local needs and regulations, with periods of pauses and resumptions. TPRF has also been working with local partner NGOs to provide additional aid, including masks, knitting classes, and home supply deliveries to the handicapped and elderly.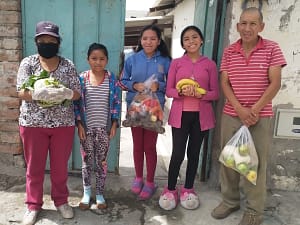 In addition to Food for People, TPRF is providing grants to new partners to feed those in need in other parts of India as well other countries including the U.S., Ecuador, and South Africa.
Thank you to everyone who is supporting these humanitarian efforts.
Scroll below to learn more about them. Read letters of appreciation from partner organizations here.
Learn how you can offer the Peace Education Program
News on Care During COVID-19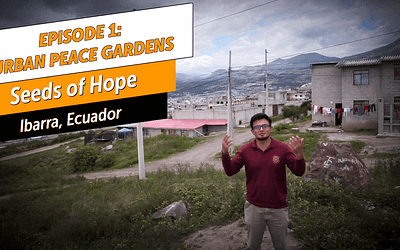 A Bloods leader in Ecuador discusses how The Prem Rawat Foundation's peace education workshops inspired them to create Urban Peace Gardens.
The Prem Rawat Foundation has provided $100,000 in grants for medical aid and food to help disadvantaged people in Peru cope with the COVID-19 crisis.
The Prem Rawat Foundation is providing $150,000 to fund medical care and supplies to help disadvantaged people in India cope with the intense outbreak of COVID-19.
Food and supplies were recently distributed to disabled neighbors in need at the Food for People (FFP) facility in Bantoli, India.
TPRF is providing $100,000 for COVID-19 relief in India and Brazil. Learn more and show your support here.
Join volunteers, teachers, and staff at the Food for People facility in Ghana for a video update on how things are going since schools reopened earlier this year.
Click on the quotes below to read letters of appreciation from some of our partners, and to see more details on how TPRF grants are being used to help people in need.
"Your gift enables us to accelerate our deliveries of PPE and  critically needed medical equipment to health facilities throughout India on the frontline of the world's  worst COVID-19 outbreak. I am humbled to have the commitment of partners like you who step up in times of need. Thank you again for your generosity."
"The families we serve are some of the hardest hit by the COVID-19 health crisis through the loss of wages, food, childcare, and more. This funding will help us provide shelter, food, and emergency care now and in the days ahead. Thank you."
"We are deeply appreciative of TPRF's generous contribution. It is helping our medical teams launch a global response to the pandemic and its consequences."
"On behalf of our patients and staff, thank you and everyone with The Prem Rawat Foundation for your generous support of the MSF COVID-19 repsonse in Brazil. The goal of MSF programs in Brazil is to reduce morbidity and mortality  by helping the Brazilian Ministry of Health (MoH) meet the health needs of those without other access to medical care."
"I would like to thank you and TPRF on behalf of everyone at the CESVI. Your trust in us and your affinity has been of great help; it has given us the strength to move forward in this difficult situation."
"Your support will enable our team to allocate resources immediately, where they are needed most. Hot meals are more than sustenance. Our meals often bring hope."