Following is an interview between Petri Bautista, who has recently begun working with the Peace Education Program (PEP) in Spain, and Luis Mesón, who is one of the pioneers of the program in Spanish correctional facilities. Petri has been a personal friend of Luis for many years, and in this interview she brings us Part One of the evolution of PEP in Spain.
Petri: Please describe the level of implementation that PEP has achieved in Spanish prisons.
Luis: At present, there are ten prisons in Spain where PEP is being presented, and we are awaiting confirmation for six more. There are approximately 50 volunteers helping to present the PEP in prisons, and weekly attendance is around 130 inmates.
Petri: Can you describe your main responsibilities as a TPRF volunteer in these centers?
Luis: The fundamental goal is to make this program available to the inmates. The other activities spin off from that. In practice, we make sure that the audiovisual equipment is in perfect condition and that the written materials are as good as possible within our budgetary constraints. We also maintain a positive and friendly attitude toward the institution officials, as well as the inmates.
Petri: What would you consider are the most satisfying aspects of your work as a volunteer?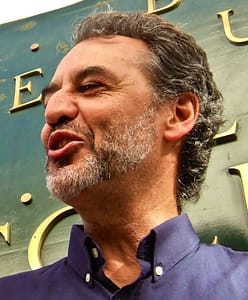 Luis: In addition to the impact of this message, which has a very special meaning within these walls, one of the most satisfying experiences for me is when an inmate talks about his personal evolution and the changes, big or small, that are taking place in his life.
Petri: Can you tell us any stories from your work with the inmates over the years?
Luis: Suffice it to say that in the atmosphere of peace and hope that is created during the program, even the toughest men may show a tenderness and sensitivity that few would suspect within prison walls.  I remember the expression, almost daily, of a former drug trafficker who said that in her sixty-odd years, she had never been able to find out who she was and that, thanks to Prem Rawat, she was discovering her true self.
In one of the workshops, a new student had expressed confusion about a cartoon that had been shown about an ant that had salt in its mouth when it tried the sugar given to him by another ant. Another inmate, who could not contain himself, rose and explained what the story meant to him: "The salt is when we come here and do not leave behind all the negative things from the outside. Then the sugar that we can taste here does not taste like sugar, but like salt. If we leave behind everything else, then we can really see how good sugar tastes."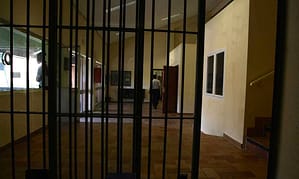 On another occasion, one of the regulars at a program stopped coming for a while. When he came back, he told us that he had been moved to another section as a punishment. "They took me to a place where I had been for many years," he said, "and it helped me realize that I have changed. Now I'm another person. During the time I was there, I stopped four fights. Before, it would have been me who started them. In all my life, I have not had anyone who loved me. I grew up on the streets since I was a child, like an animal, and now I have found someone who treats me like a human being. This is what I find in these workshops. They help me feel that I am a human being."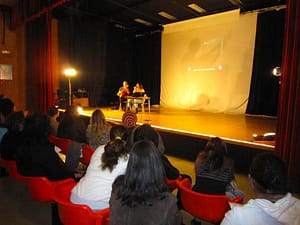 These are some of the testimonials from students of the Peace Education Program at various centers. In the next installment we will be able to read more touching stories, as told by other volunteers at Spanish prisons.